Best Roofing Shingles for Canadian Climate
Your home is undoubtedly a place that is dear to your heart and you're careful about the upkeep. When it comes to protecting the exterior of your property from the harsh Canadian weather, choosing the best roofing shingles in Canada should be your top priority. Be it a roof replacement, repair or new construction, the right roofing shingles will enhance your home's curb appeal and give it adequate protection from rain, snow, ice, and wind.
At the end of the day, a lot of the opinion you find online has to do with marketing and not necessarily the actual performance of the shingles. Although technology is all very similar, it's the quality of the materials and the commitment to innovation and design that distinguishes one from another.
The two most important things homeowners consider when selecting the best roofing shingles for their home are aesthetics and quality. Different brands offer a variety of styles, colours, and textures that create unique looks. But it's the durability and long-term benefits that should be at the top of your list when deciding on the best roofing shingles Canada has to offer.

Our experience with customer feedback
As veterans in the industry, we've used every brand and every type of shingle. When our clients have done their research and are leaning in a specific direction, we offer feedback but never try to sway them from a product they may have their hearts set on. That being said, online research puts you at the mercy of influential marketing campaigns and disinformation.
An example of this is where people believe Owens Corning is one of the best types of shingles. There's no doubt that these guys have a great-looking product. After recently taking over the clients of one of our competitors in January 2023, we've received the MOST calls after a storm from clients who installed Owens Corning shingles.
Not ONE call was to fix blowoffs from BP shingles.
This is confirmed with other roofers in the Southern Ontario market. BP is a Canadian manufacturer that has outperformed the competition for the last few years.
So although we know the competition is tight and you give and take a little with each selection, the top brands that we recommend, based on durability and overall satisfaction are as follows:
BP
CertainTeed
IKO
GAF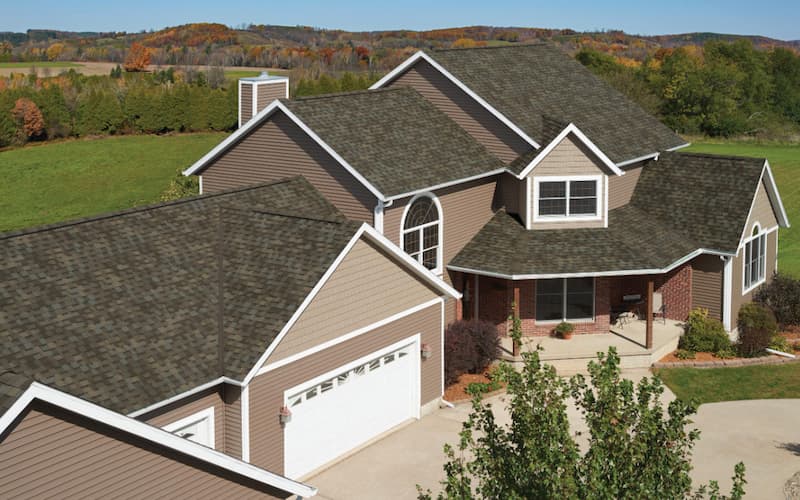 How to Choose the Best Type of Shingle
An extensive range of shingle options is available for roofing needs, varying in design, materials, and types, which leads to confusion while navigating the market. This abundance of options is further compounded by numerous established brands such as BP, IKO, CertainTeed, and GAF.
The best roofing shingles should withstand inclement weather and provide your home with adequate protection. Also, you want them to be visually appealing and complement your home's architecture. To make a wise decision, gaining knowledge about the different types of shingles available in Canada is essential.
Related Reading: Roof Replacement Costs in Ontario
Choose the type of shingle that fits your budget
i) 3-tab (traditional): These are the most common type of roof shingles and one of the most affordable options. They are most popular for large commercial structures that have gentle slopes.
ii) Architectural shingles: Also known as laminated or dimensional shingles. They are an upgraded version of traditional 3-tab shingles and can last up to 30 years. They are a bit pricier but provide a more aesthetically pleasing look for flat roofs.
iii) Luxury shingles (designer): It is the most costly roofing option and offers an extraordinary look for any home. They come in all sizes, colours, shapes, and textures. These shingles are of premium quality and are backed by a lifetime warranty.
Selection based on aesthetics and quality
In addition to the shingle types, you can make a selection based on aesthetics and quality. At CD Roofing, we help you choose brand-wise and product-wise. We have experience working with major roofing manufacturers such as BP, IKO, GAF, and CertainTeed. They offer a variety of styles, textures, and colours to choose from.
When it comes to aesthetic appeal, we guide you through shingles that can blend in with your home's architecture, as well as compliment the local climate and environmental conditions. We also provide tips on how to choose shingles that match your home's colour scheme.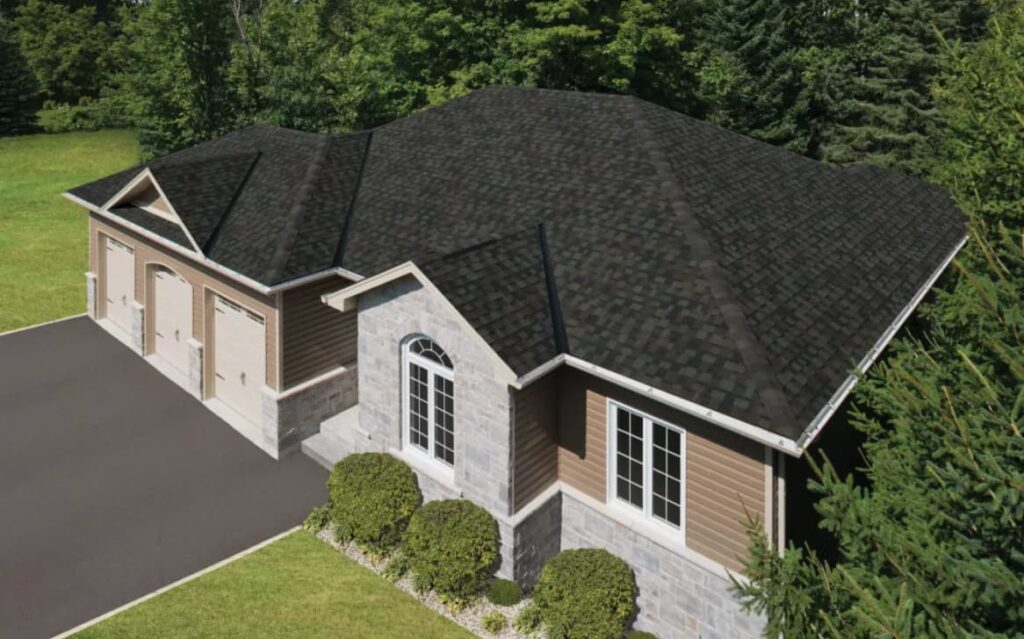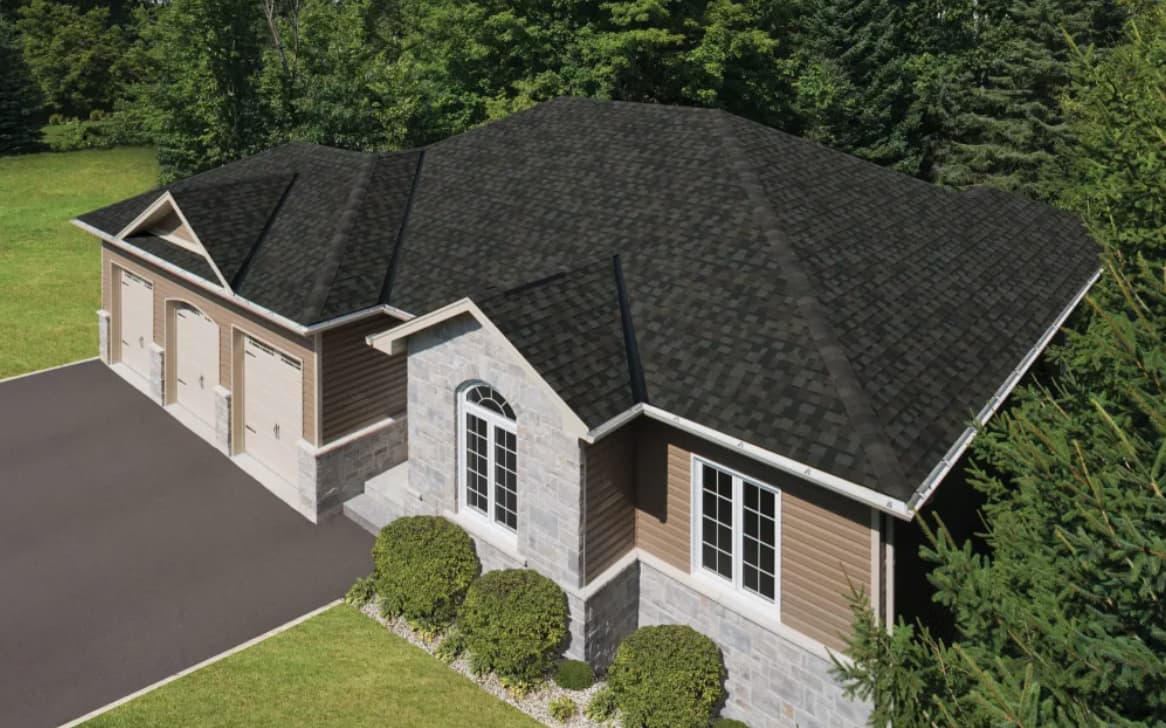 The quality of the shingles is also a major factor when selecting the best type for your home. We provide our clients with detailed information about the best roofing shingles available, along with their features and benefits. We discuss details such as the following:
UL2218 Class 4 impact-resistant technology
Algae-resistant granules
Self-sealing technology
Wind resistance value
Fire rating/ class A fire rating
Cool roof technology
UV protection
Efficiency rating
Fire resistance rating
Installation temperature range
Warranty coverage and length
Our expert guidance is not based on manufacturers' claims but on the quality of the products. We evaluate each product based on our experience with the projects we've done and the feedback from our clients. The right pick of shingles not only looks great but also saves you money in the long run.
Top Roofing Brands Used In Canada
#1. Building Products of Canada (BP)
From our experience, BP shingles have stood the test of time. They are affordable and have a wide range of options in terms of style, colour, and texture. BP shingles guarantee the highest level of protection and feature a Weather-Tite technology, which includes two high-tack adhesive bands. This technology helps the shingles to adhere better to the roof, providing added protection against water and weather damage.
Scroll through the different model homes to browse BP shingles:











manoir-carcassonne-scaled-1
manoir-banniere-web-1980-x-510-versailles
manoir-banniere-web-1980-x-510-bavaria
Their classic 3-tab shingle style is ideal for most homes due to its affordability and effectiveness, while the laminated architectural style offers a visually appealing look and enhanced weather protection. They offer limited warranty coverage for select BP shingles but are usually backed by a manufacturer's warranty of up to 50 years. BP's colour collection includes:
Manoir
Mystique
Everest
Vangard
Yukon SB
Dokota
After every storm, BP holds up the best. We have hundreds of projects in the Durham Region that have BP shingles installed, and we have had zero complaints about blown-off shingles. In contrast, we have had over 150 complaints about Owens Corning shingles, which have proved to be less reliable in inclement weather.
Read more on our BP Shingles Review.
Related reading: How Long Do Roofs Last in Ontario?
#2. CertainTeed
CertainTeed offers a variety of shingle styles and colours, making it one of the most versatile choices available. The company provides high-performance roofing systems, such as solar reflective shingles, synthetic slate and shakes, and metal roofs. CertainTeed is famous for its energy-saving roofing membranes and specialized underlayment.
Their Landmark shingles are among the most popular for homeowners for their superior durability and fire resistance. They have been proven to hold up in even the harshest of climates and offer a Class A UL rating. CertainTeed also offers a range of colours to match any home's style. The top options are:
Weathered Wood
Driftwood
Burnt Sienna
Pewter
Pewterwood
Hunter Green
MojaveTan
Cobblestone Gray
Heather Blend
Charcoal Black
Resawn Shake
Scroll through the different model homes for Landmark shingles: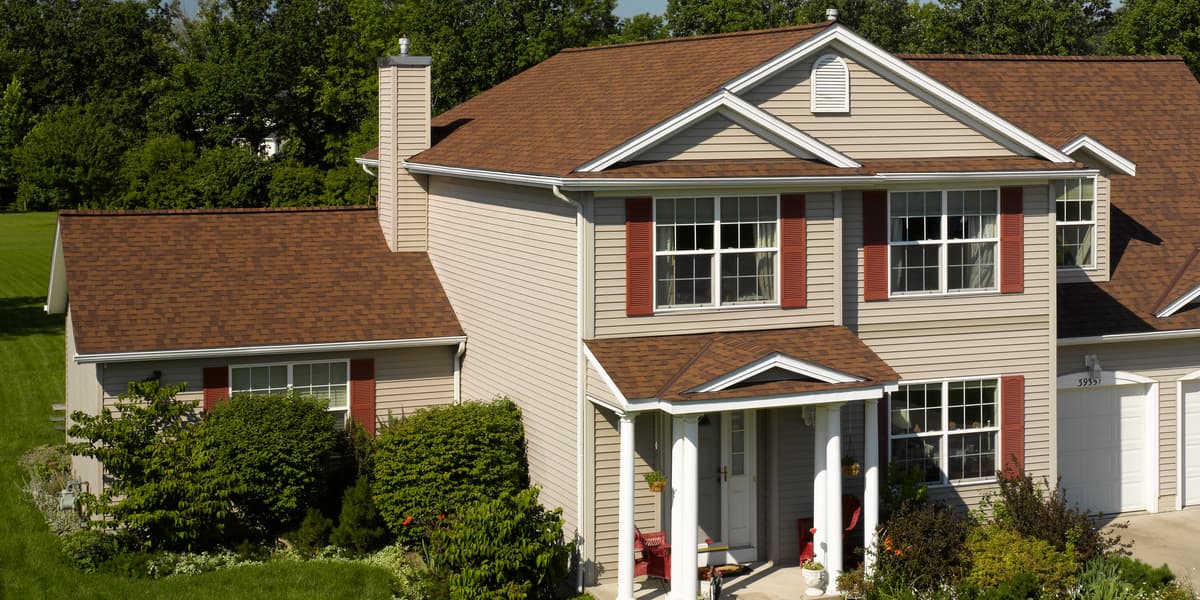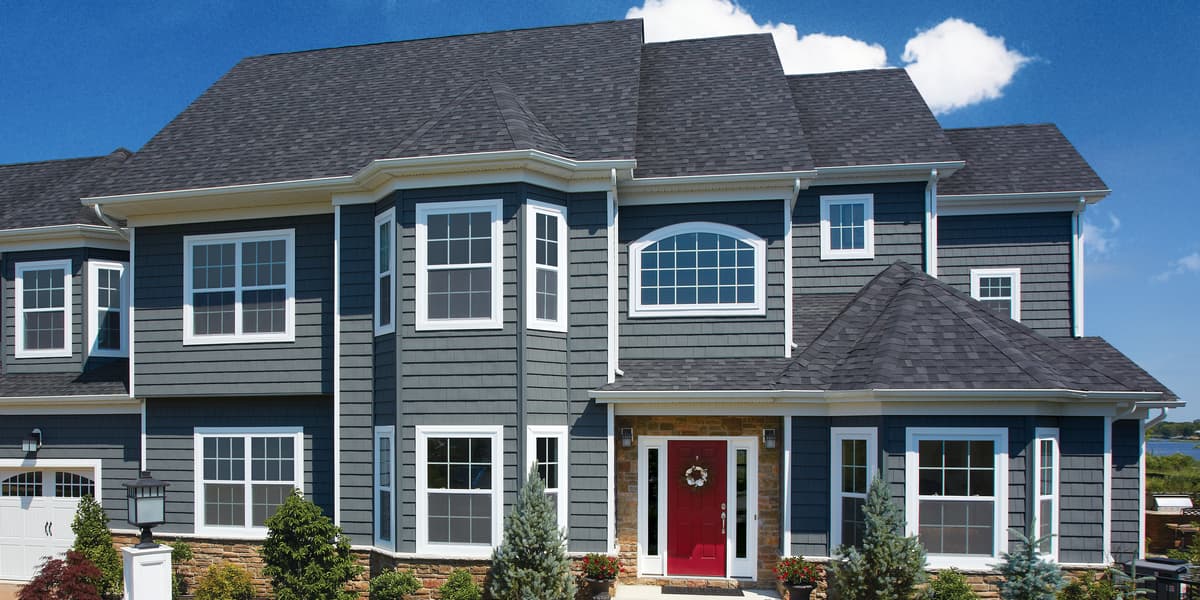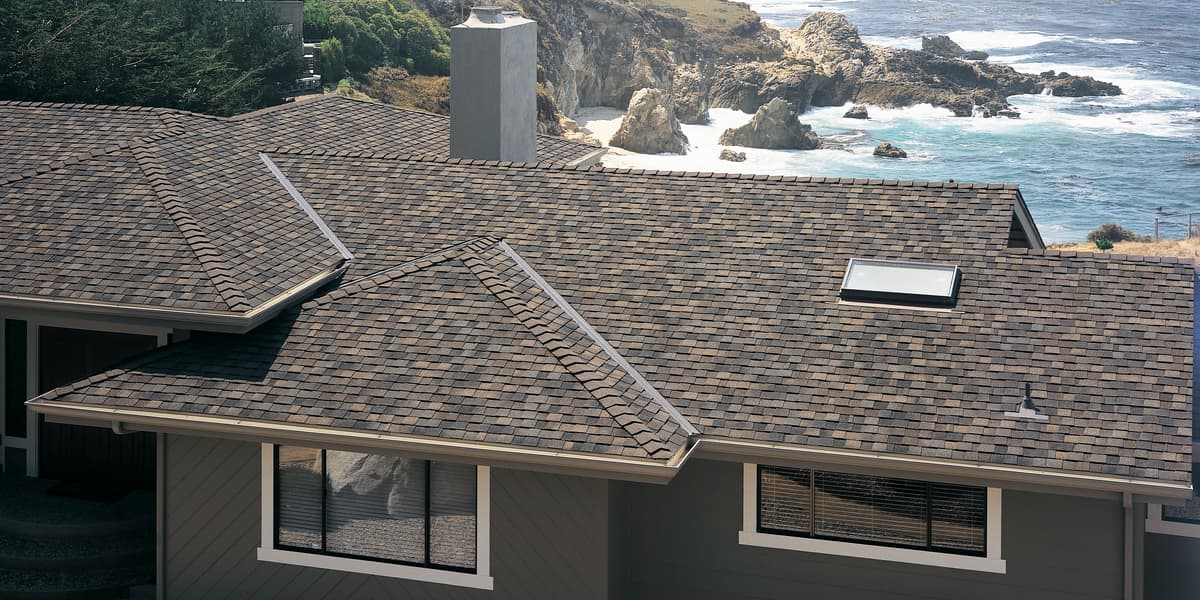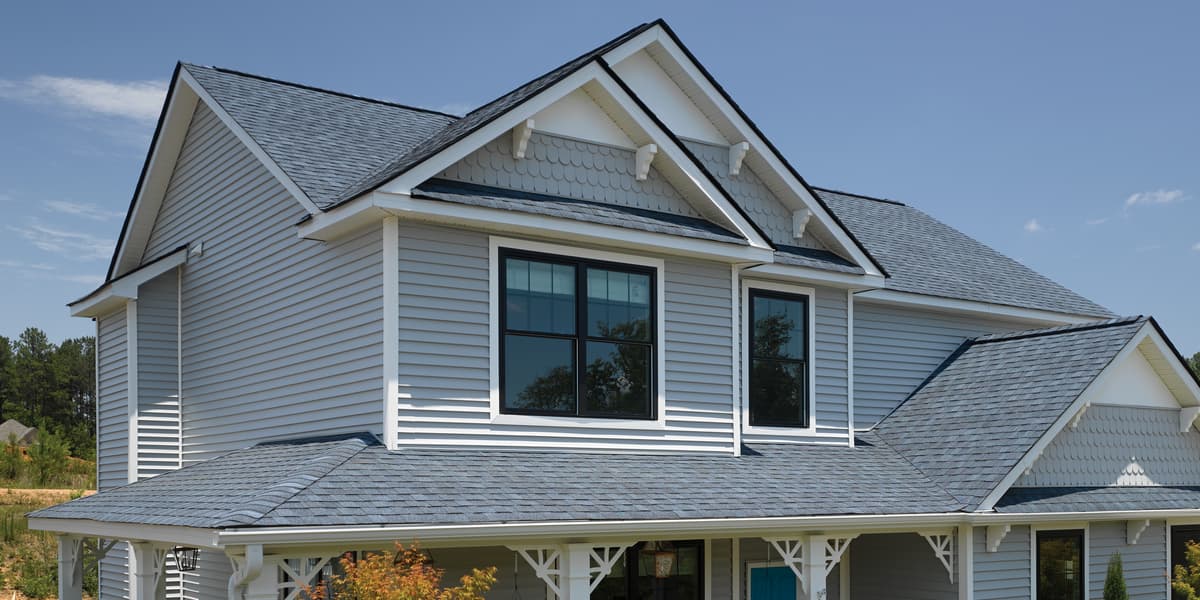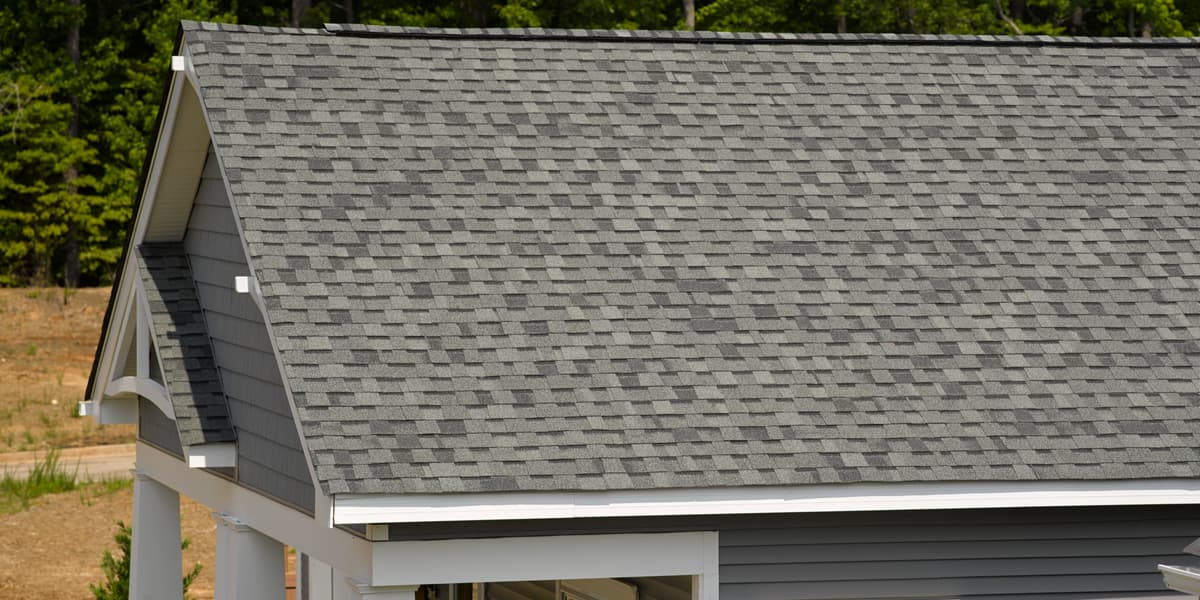 landmarkCF-burntsienna-tan-house-ctr
lmpremium-mdpewt-cedarimp-house-ctr_cr
landmark-tl-shen-ocean-house-ctr_cr
landmarkpro-mdatlaticbl-bluedoor-house-ctr_cr
landmark-grgr-sideview-house-ctr2
Landmark PRO Shingles is a higher-end version of Landmark, with an even longer warranty and superior durability. Some popular colours of Landmark PRO include:
MaxDef Shenandoah
MaxDef Moire Black
MaxDef Colonial Slate
MaxDef Resawn Sake
MaxDef Pewter
MaxDef PrairieWood
MaxDef Cobblestone Gray
MaxDef Heather Blend
MaxDef Weathered Wood
MaxDef Burnt Sienna
We have used CertainTeed products in many of our projects and we are happy with the results. Installation is easy, the shingles are extremely durable and they look beautiful when completed.
#3. GAF
Since 1886, GAF has established itself as one of the top roofing materials manufacturers in North America. They are known for their innovative and high-performance products, such as Timberline HD shingles and Timbertex Premium Ridge Caps. The shingles are designed for superior protection against the elements, providing maximum wind resistance and tear strength.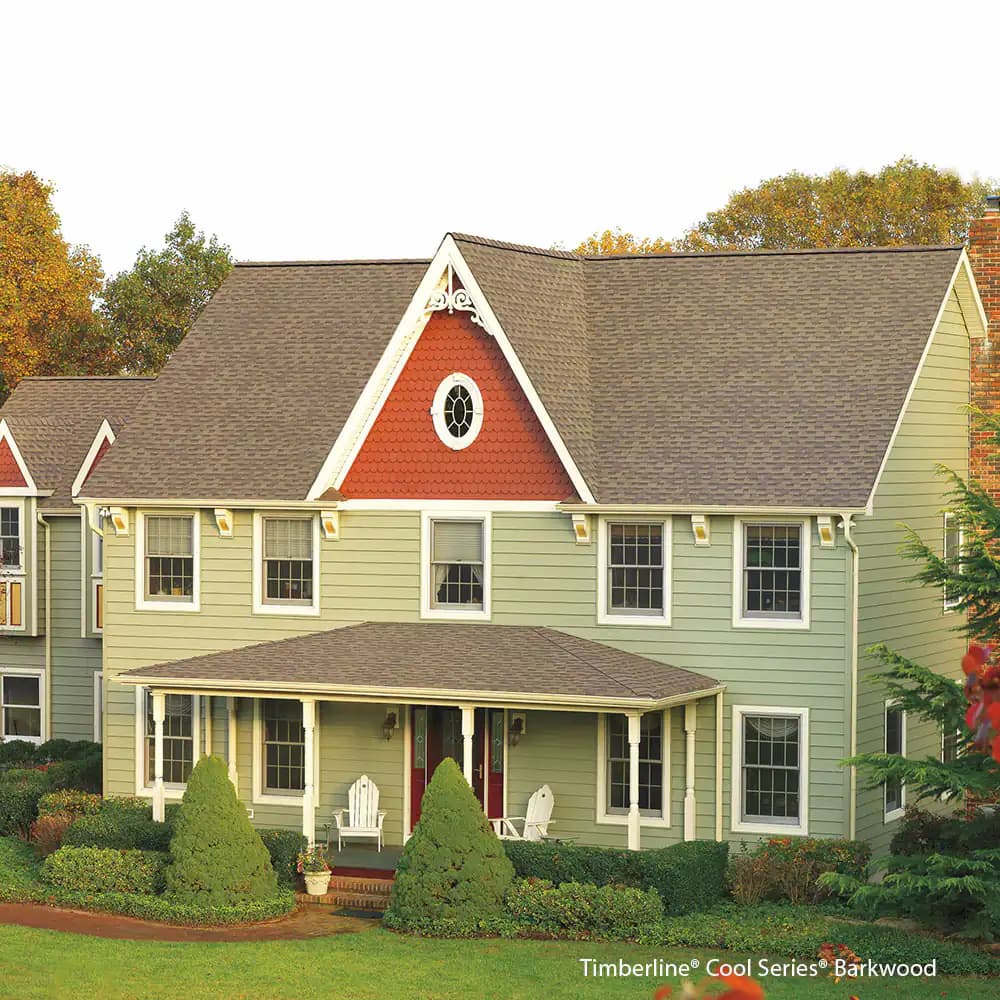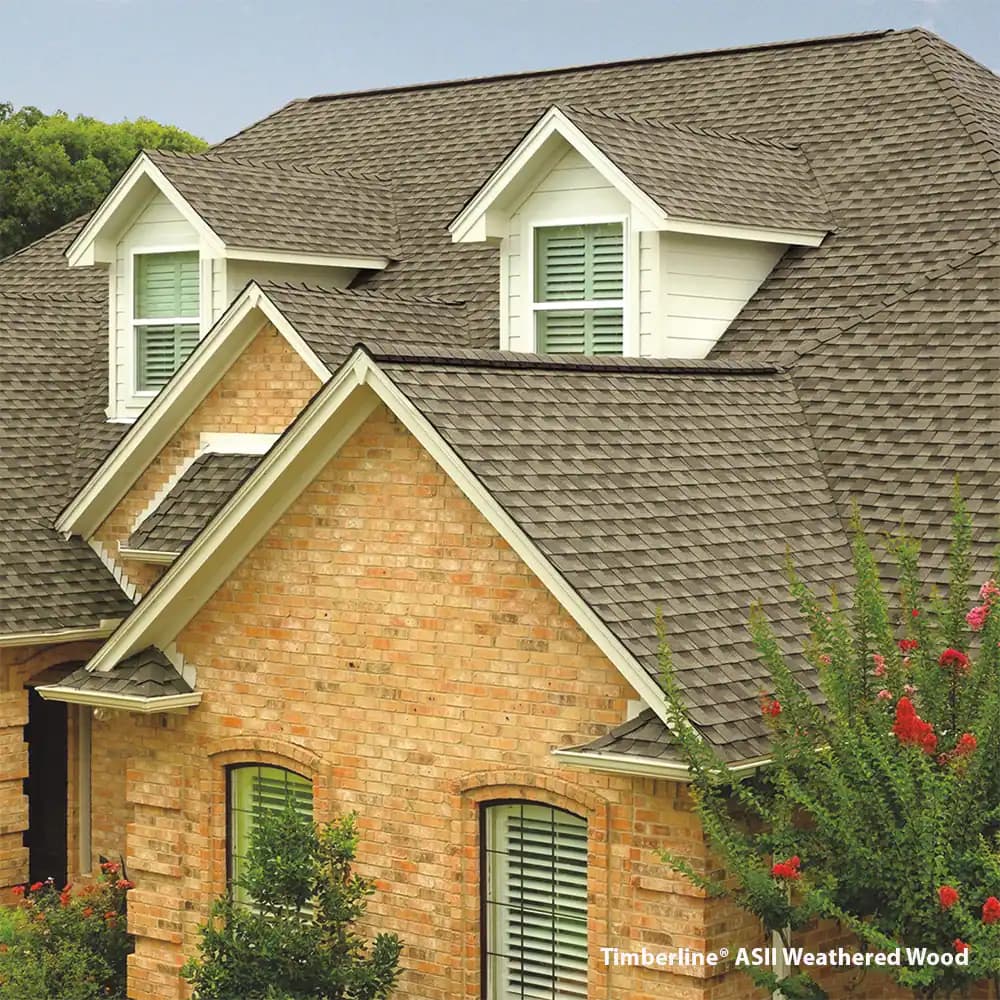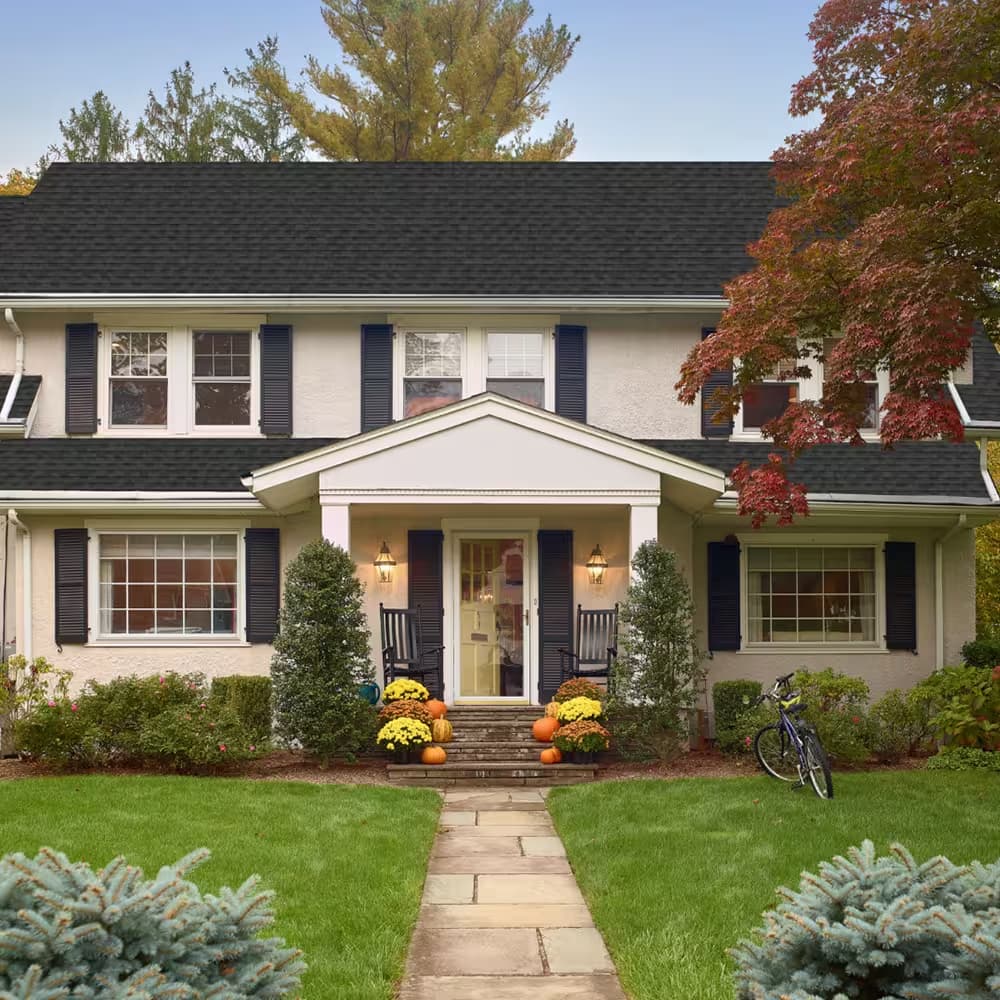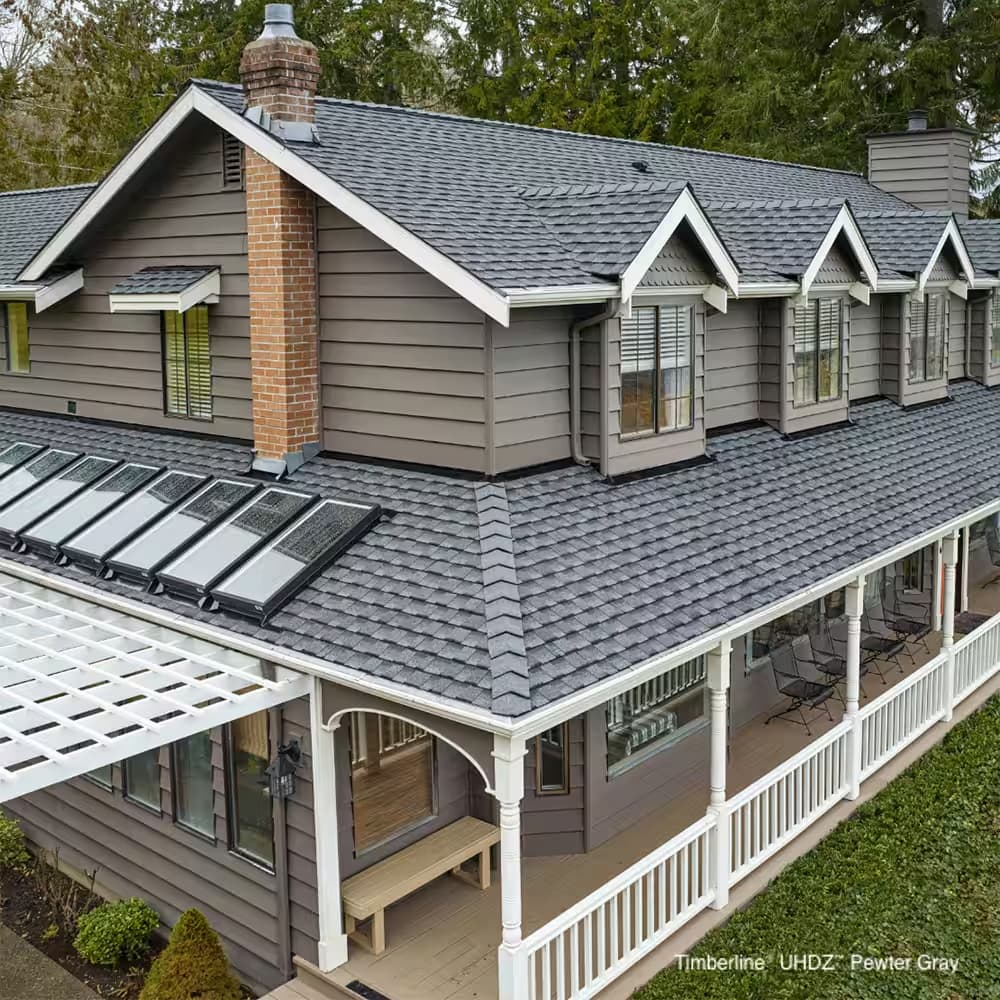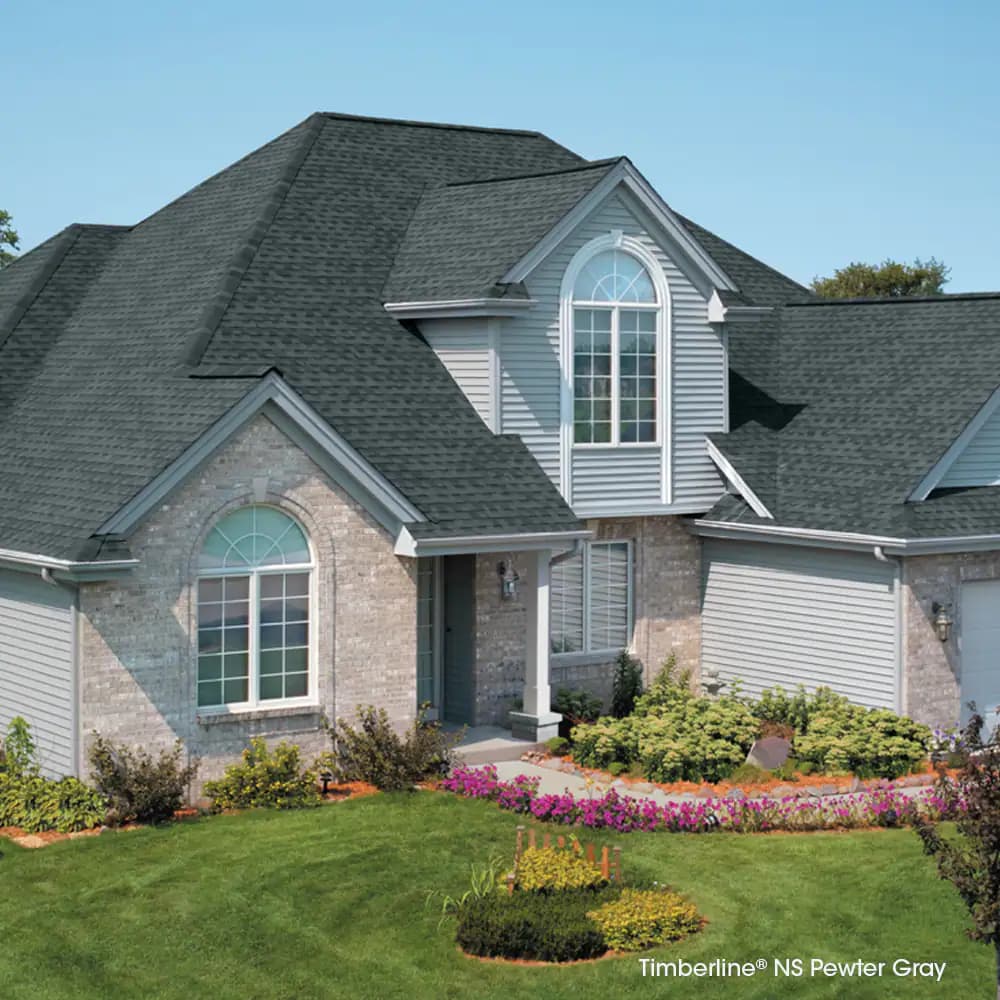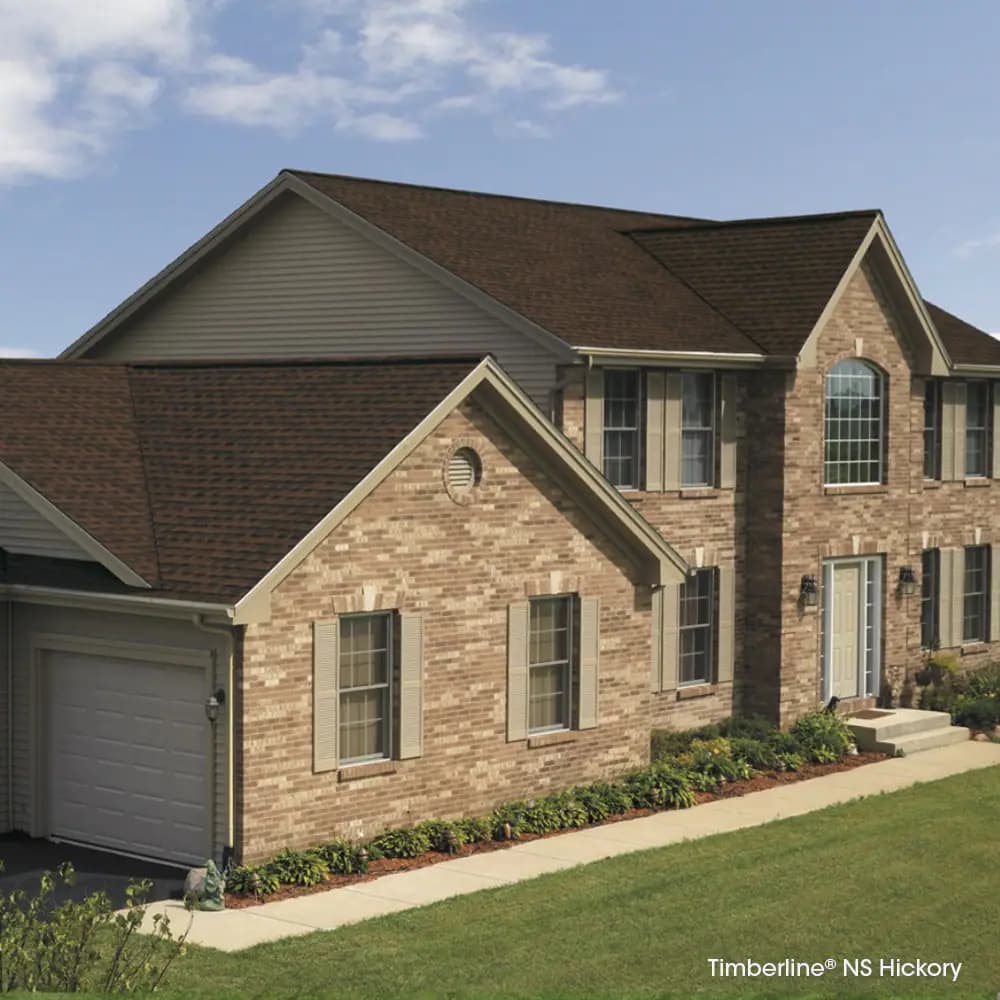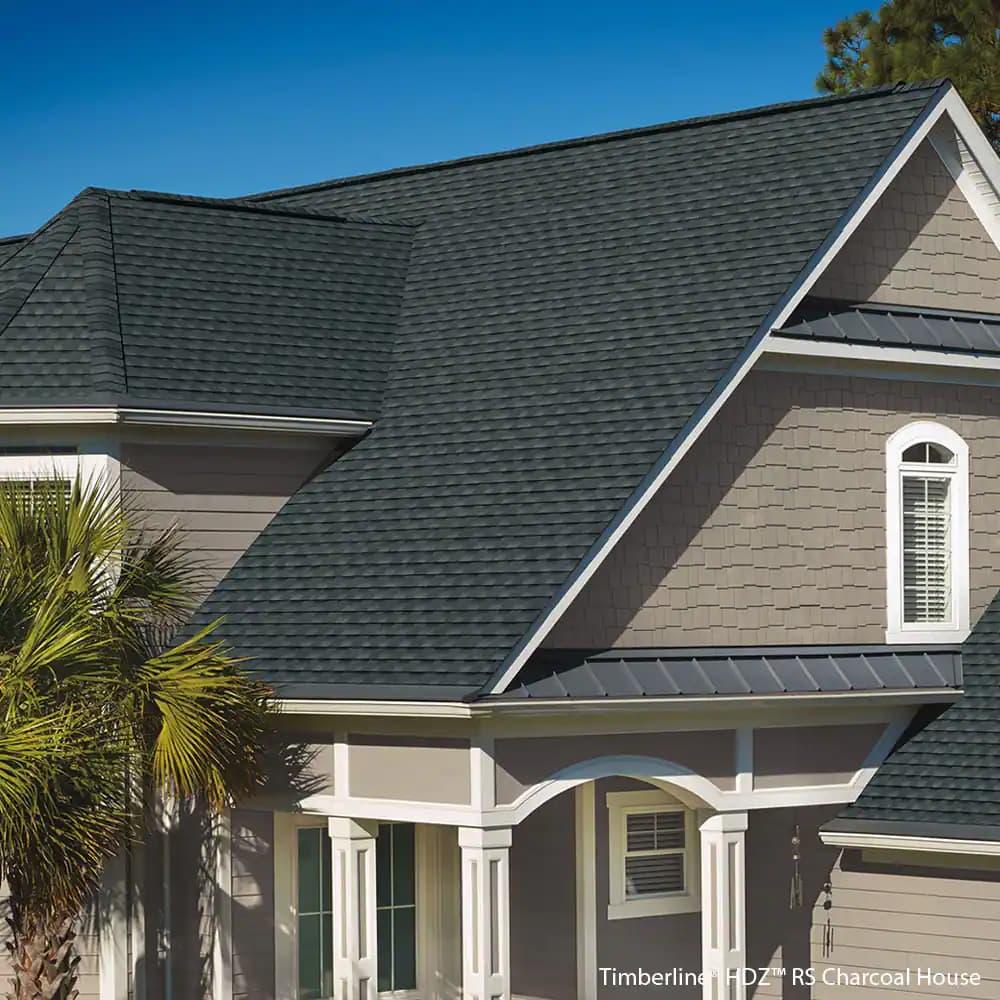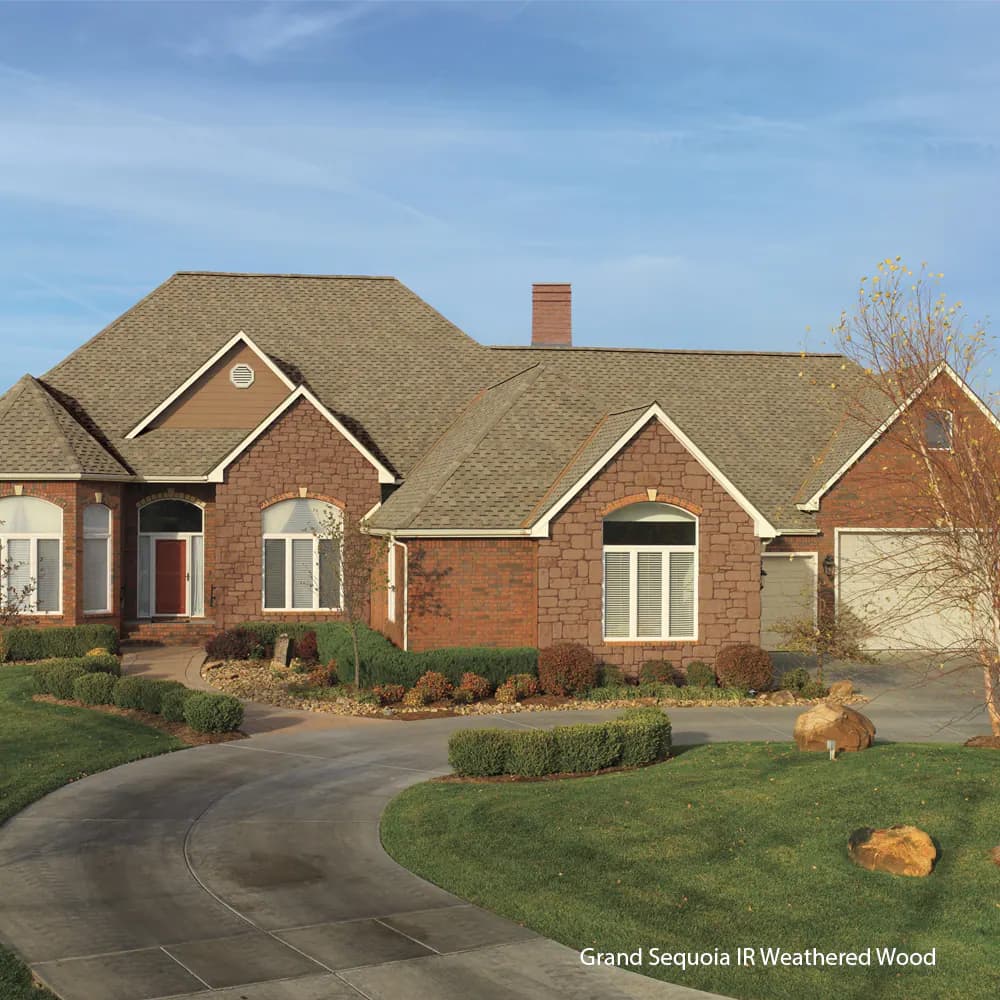 The shingles come with a Lifetime Limited Warranty, so homeowners can rest easy that their roof is well protected. GAF's most popular shingle is the Timberline HD, which comes in a variety of styles and colours to suit any home's style. Some popular colours include:
Weathered Wood
Charcoal
Shakewood
Slate
Birchwood
Hickory
Mission Brown
Copper Canyon
Barkwood
Hunter Green
The Timbertex Premium Ridge Caps also come in a wide range of colours and styles, making it easy for homeowners to customize the look of their roofs. GAF offers a variety of other roofing materials, such as underlayment, membranes, and flashing. They also provide tools to help homeowners choose the right roofing product for their homes.
#4. IKO
IKO is among the top manufacturers in Canada and around the world. They offer a wide range of roofing products, including asphalt shingles, metal roofing systems, and rubber roofing. IKO shingles are specifically designed to provide a high level of weather protection, energy efficiency, and aesthetic appeal. Their Cambridge, Dynasty and Marquis shingles are among the most popular lines due to their superior performance and appearance.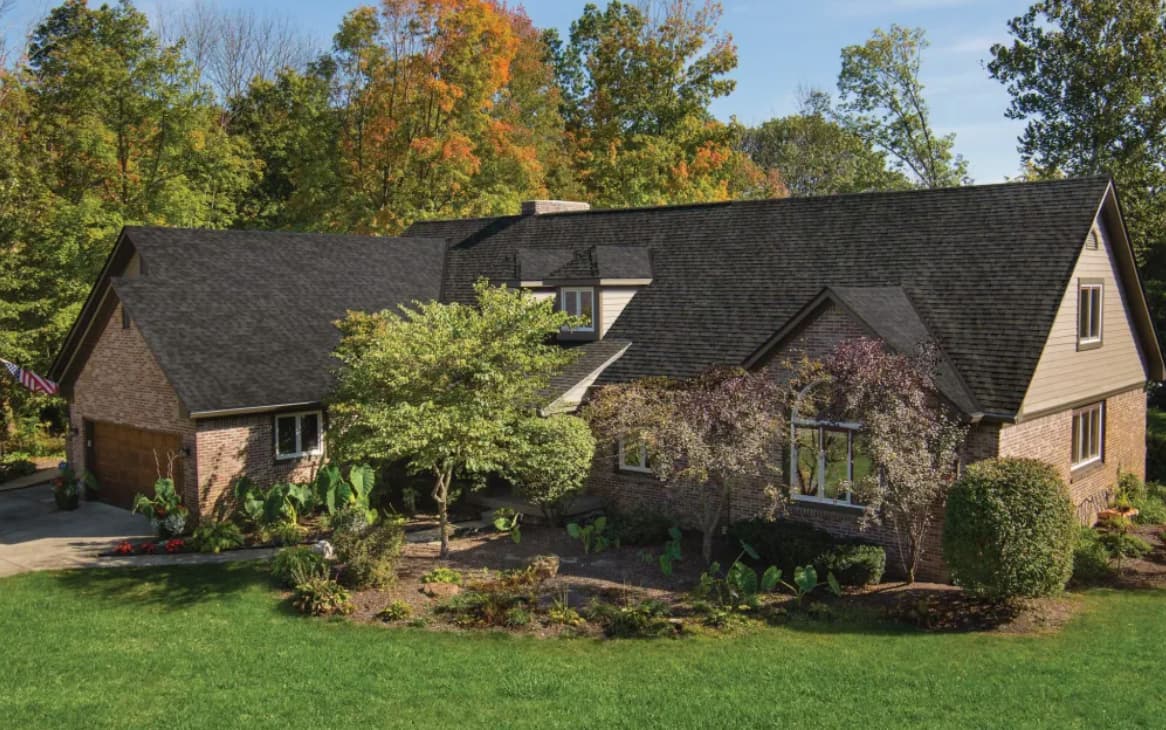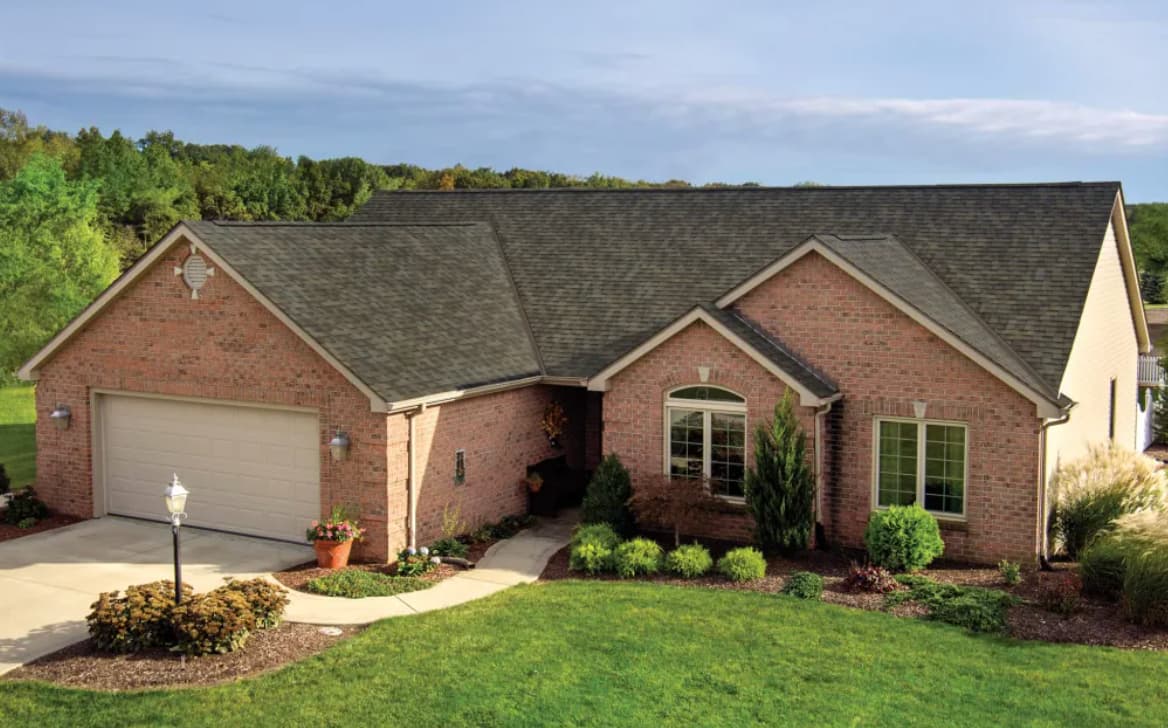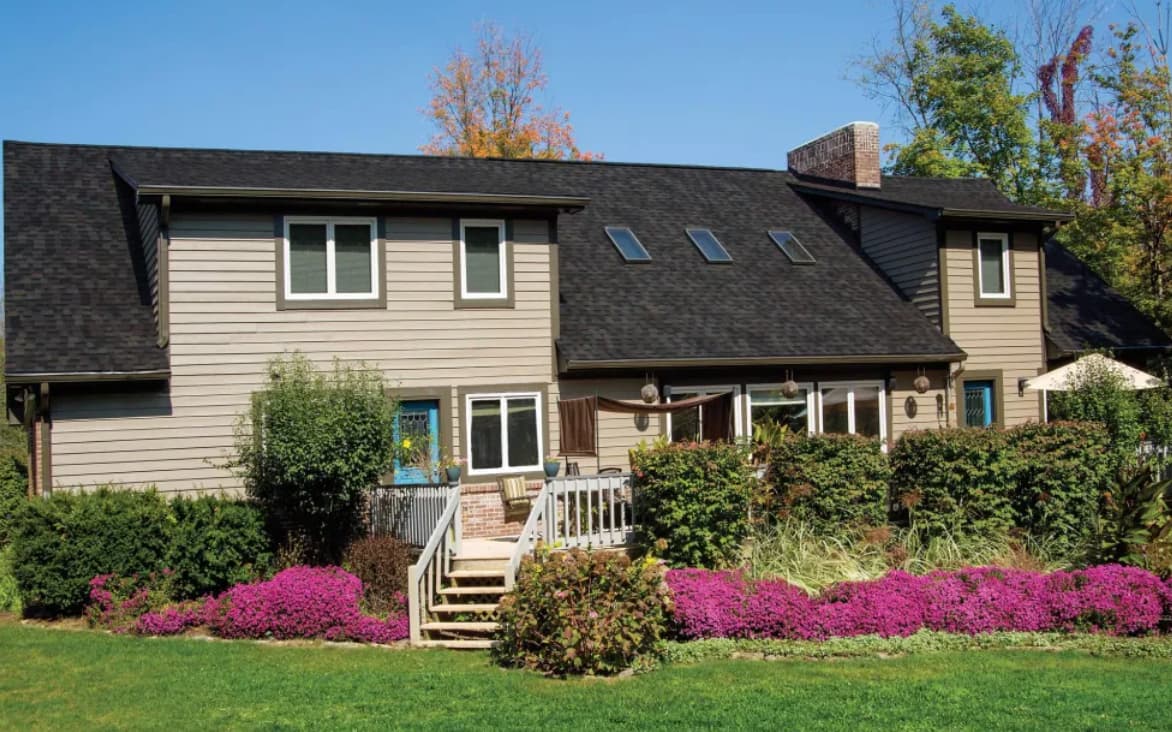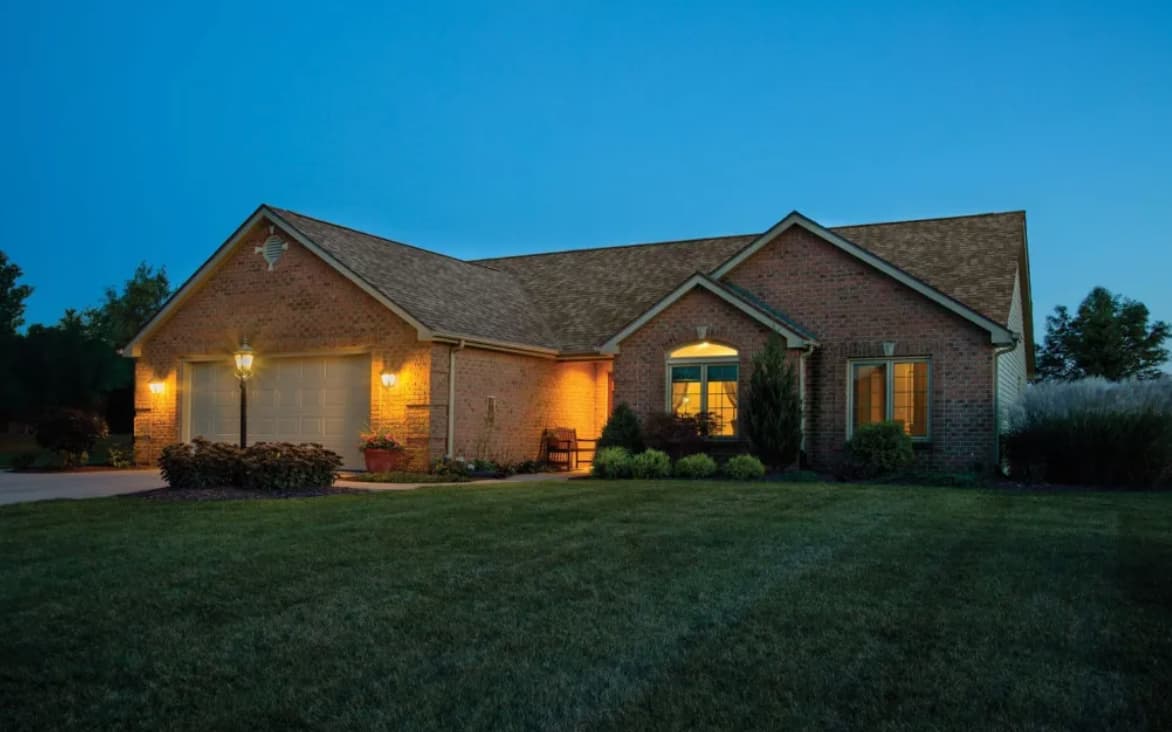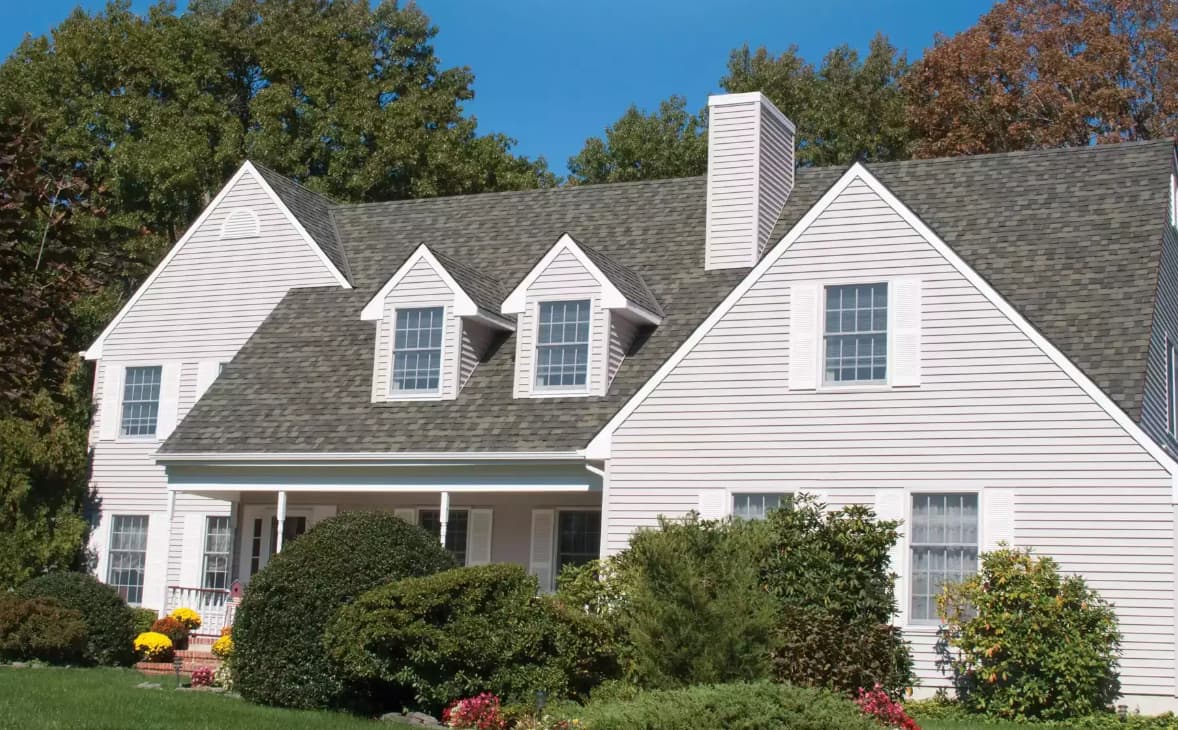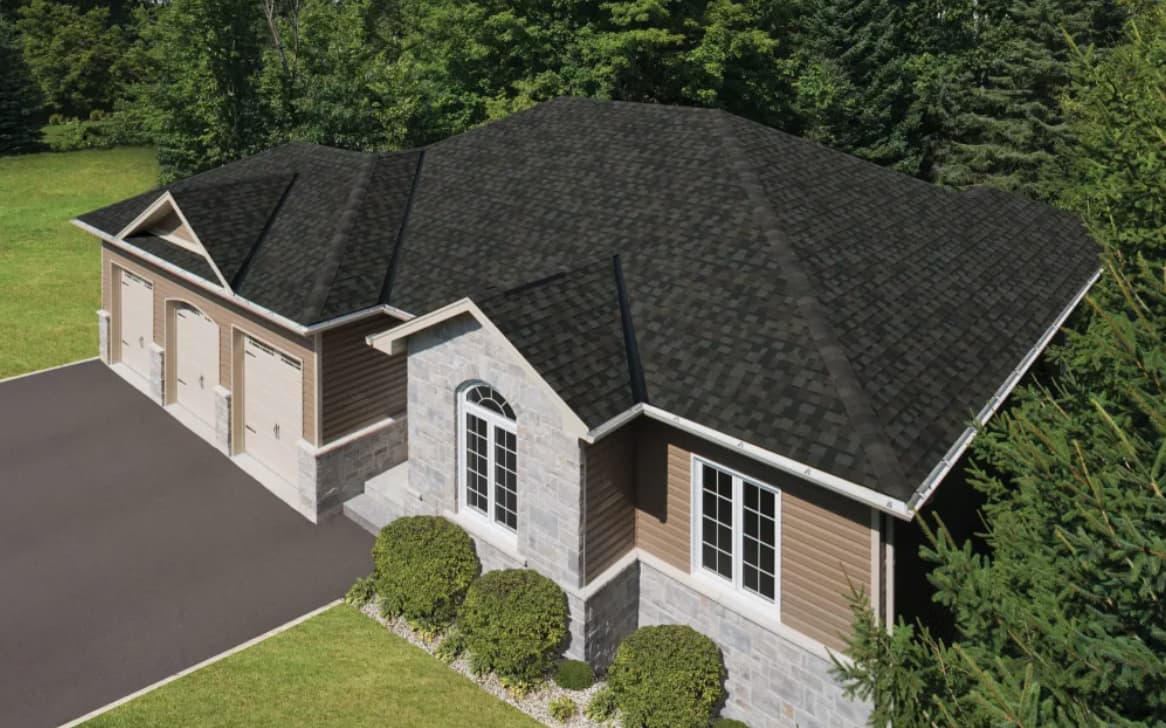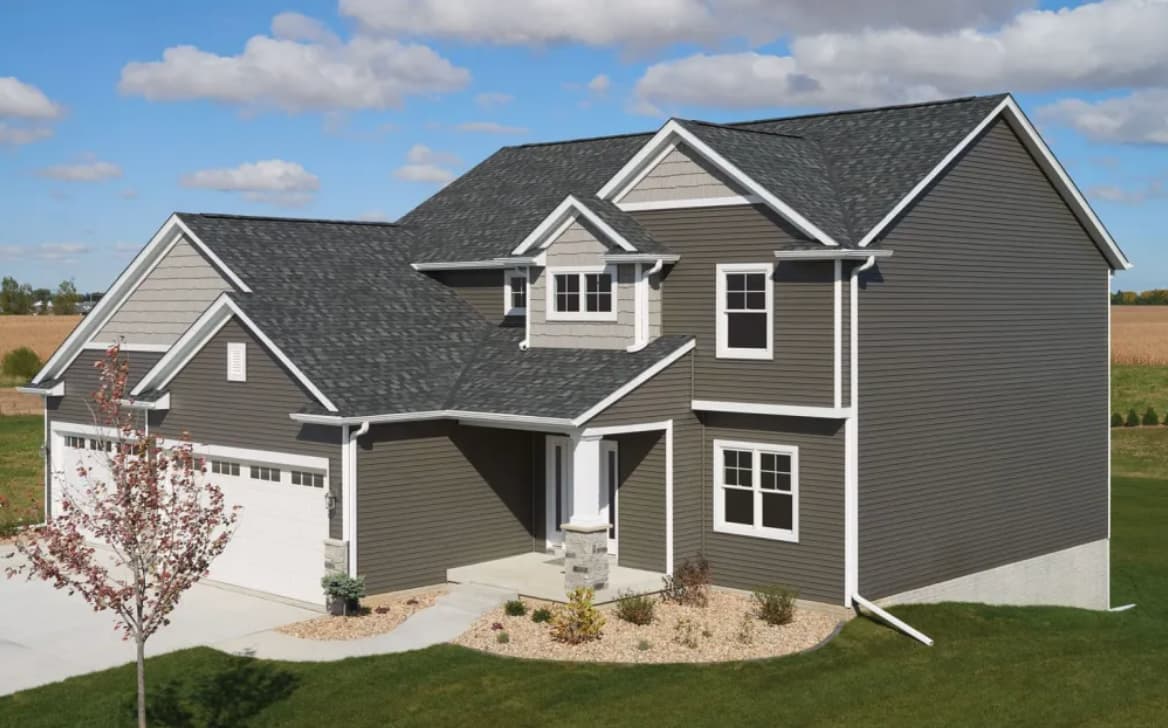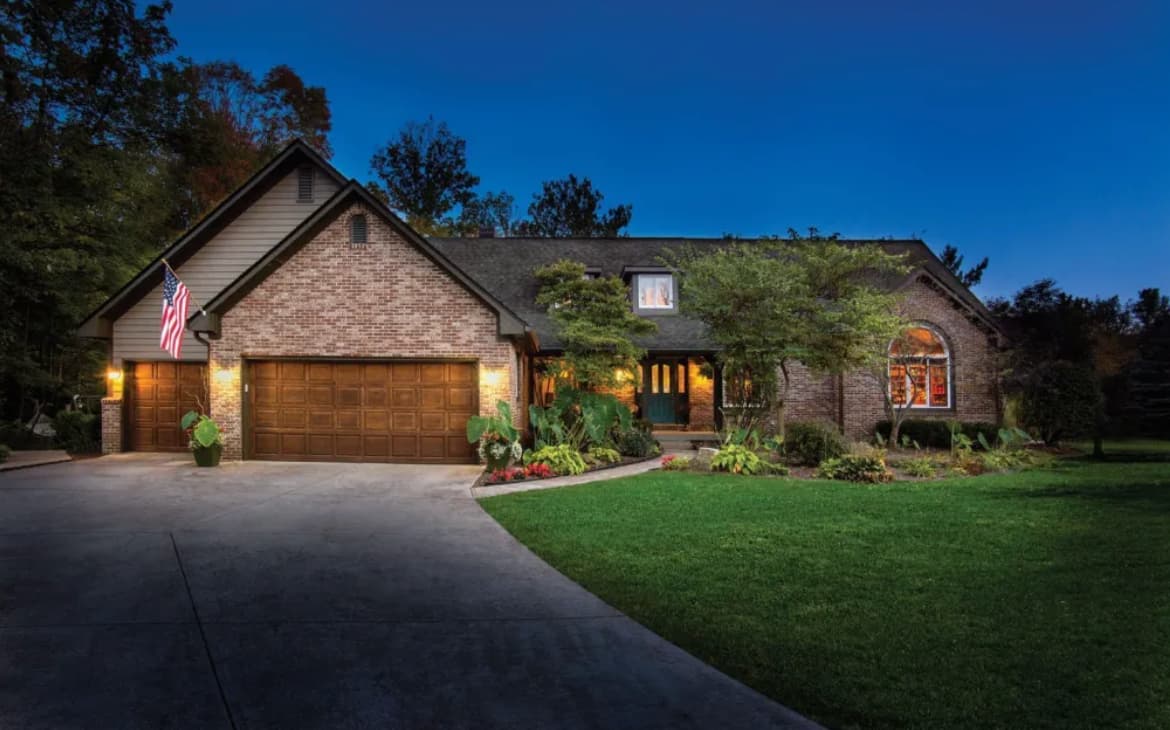 IKO offers a Cambridge Cool Colors collection which is UL-Rated for Class A fire resistance and incorporates reflective granules that reflect the sun's UV rays. Their Dynasty shingles provide a stunning 3-dimensional look to any roof, and feature a Class 4 impact resistance rating along with a limited warranty. Their Marquis shingles are designed to last up to triple the life of traditional 3-tab shingles and feature a Class 4 impact resistance rating and limited warranty.
Different colour shades available in their collections are:
IKO Cambridge
Aged Redwood
Driftwood
Dual Brown
Earthtone Cedar
Harvard slate
Weatherwood
Dual Black
Charcoal Gray
IKO Dynasty
Monaco Red
Shadow Brown
Atlantic Blue
Granite Black
Emerald Green
Pacific Rim
Appalachian
Castle Grey
Frostone Grey
Cornerstone
Brownstone
Driftshake
Biscayne
Glacier
We have worked with IKO products for years and can vouch for their quality. Our clients are always satisfied with the results, as IKO shingles provide a stunning finished look that is sure to make any home stand out.
Choose the best shingle that's right for you
Ultimately, the best roofing shingles come down to personal preference and the climate of your area. We have experience working with the above-mentioned shingles and can recommend the right product for your needs. Our top priority is providing the best quality service and materials to our customers, ensuring their roofs are well-protected from the elements.
Our in-house professional team has the expertise and knowledge to guide you in choosing the best roofing shingle for your home. With thousands of successful projects behind us, there's no better place to look for roofing shingle installations than with us. Work with the best roofing company in Whitby, Ontario to get the peace of mind you need.