BP Shingles Review: What You Don't Know
When it's time for a roof replacement there are a lot of things you need to consider before giving your roofing company the go-ahead. Choosing the right shingle is at the top of the list and if you do your research, this can get a bit confusing. Our BP shingles review is intended to clarify the doubts you may have and give you more insight into the roofing industry.
Before you get any further we want to make it clear that we offer a variety of brands of shingle including but not limited to:
BP (Building Products of Canada)
GAF
CertainTeed
Owens Corning
IKO
Malarkey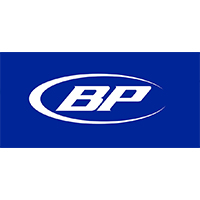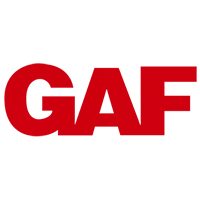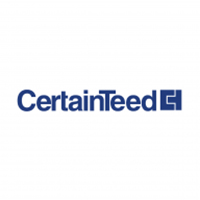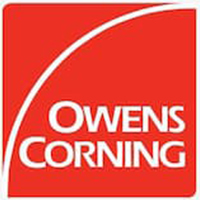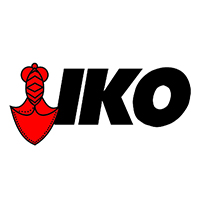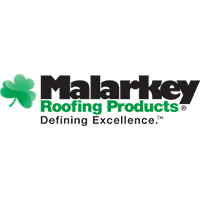 The cold hard facts and bottom line truth
Over the last 10 years, almost every manufacturer that supplies roofing materials has made incredible leaps forward in the technology and quality of roofing products. At this point in time, we can confidently say that the best choice in shingle comes down to personal preference, budget, and whether you want to keep your money invested in Canada.
We've been to the tradeshows, seen the tests and have experience with all of the major brands. At the end of the day, when we see an Owens Corning vs. BP shingles review come out at 4.6 to 4.4 we have to ask ourselves "What's the real difference here?"
We noticed that GAF and IKO didn't even submit a product in last year's trade show.
We've opened pallets of Owens Corning and found tons of defective shingles.
IKO is still settling lawsuits for products that were deemed defective.
One roofing website claims Atlas is the best and when you research the reviews, the latest reviews are screaming otherwise.

The point is that it's difficult to pinpoint an accurate, unbiased review when so many websites differ so widely in opinion. So when you see lists like this that don't even include BP (probably because it's an American website) you have to wonder whether you're getting all of the information you need to paint the bigger picture in your research.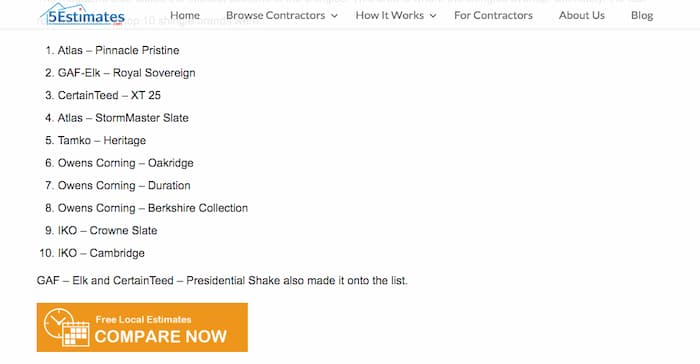 There's a relatively even playing field in todays product
The abundance of readily available information has created an even playing field amongst the major shingle suppliers. Every company has products that perform well and every major manufacturer has faced lawsuits and has a million bad reviews about their product.
For every website that claims one shingle is the best, there's another that claims otherwise.
No matter what shingle you choose you need a quality roofing company
It should be obvious that finding a professional roofing contractor with good reviews is a fairly large piece of the puzzle. Once you have a contractor you can trust, the next step is deciding on a shingle that will last and look the way you want it to.
Most roofing companies favour a brand
If you've been paying attention, you will find that every roofing company tends to support a specific brand of shingle and leans towards using them for shingle roof replacement more than any other brand.
We live in a speculative world where people are easily influenced by money and you might think it makes sense for a roofing company to use a shingle that is cheap to reduce costs.
That simply isn't true.
The reputation that a roofing company builds plays an enormous part in its success. For us, the last thing we want is a shingle that deteriorates prematurely and comes with a high number of deficiencies. Ultimately, low-quality shingles generate customer complaints-which we want to avoid like the plague.
The most important part of our business is building long-lasting relationships through quality customer service, incredible workmanship. Word of mouth is the best form of advertising and it takes a lot of effort and success in the right places to get it.
So, the big question…
Does BP make good quality shingles?
We can tell you without a doubt that our BP shingles review confirms that BP makes one of the best quality products on the market. They are durable, they look great and they are one of the most cost-effective shingles for the Canadian climate.
2011 BP was one of the first brands to completely change its product line from an organic shingle to a fibreglass mat, with improved asphalt coating and granules. The new shingle is now longer, thicker and taller which accounts for the extra weight per square foot. Mystique 42 comes in 12 different colour options.

The crowning jewel on this new and improved product line was the second sealant strip that no other manufacturer (at the time) was producing. This made this shingle protected from winds as high as 180 km/h – 220 km/h. This allowed to BP re-categorize its shingle to a lifetime-limited warranty.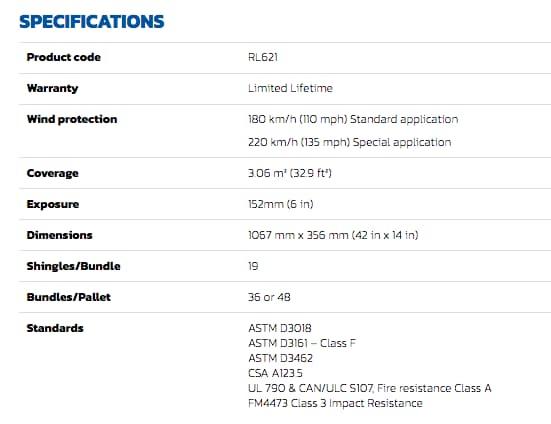 This change in their product line created a massive demand for new construction projects. BP struggled to keep up with demand as it immediately became the most durable, wind-resistant shingles at one of the lowest prices in the industry.

Every roofer will have a different experience, however, at C.D. Roofing & Construction Ltd. we have never had any high-wind damage complaints from any customers using the newer BP products with the double sealant.
Why do people doubt BP shingle products?
BP (along with most of the shingle manufacturers) experienced a rough patch when they were producing organic shingles. Since 2011, BP Canada scrapped their organic shingle products and began producing shingles designed and constructed to compete with the best brands in the industry.
The organic shingle that received the majority of complaints has been discontinued for more than 10 years, however, if you read reviews you will find a ton of complaints about that specific product line. If you read the specs and test results, you'll find they are among the top shingles being produced in the industry.
Can you trust the reviews on BP shingles?
Reviews can tell you a whole lot about the experience people have had with their roof replacement, however, they don't paint the whole picture. Here are a few things to consider when you're forming your opinion about a product or brand when choosing shingles for your roof.
People are more inclined to write negative reviews
People tend to leave reviews when they are unhappy with something. It's not always the case when they're happy with a product. You will always find negative reviews in this business because a roof is a serious investment and there are a lot of things that could go wrong during a roof replacement.
Is there a negative review about the product or the installers?
Our first and biggest point is that installation is everything. You might be reading a review about how terrible a shingle is when in reality the real source of the problem is the roofer who did the installation. A quality roofing company will repair and replace your roof with the least amount of post-production problems.
End of story. (oh and FYI, we are one of the top certified installers for BP shingles)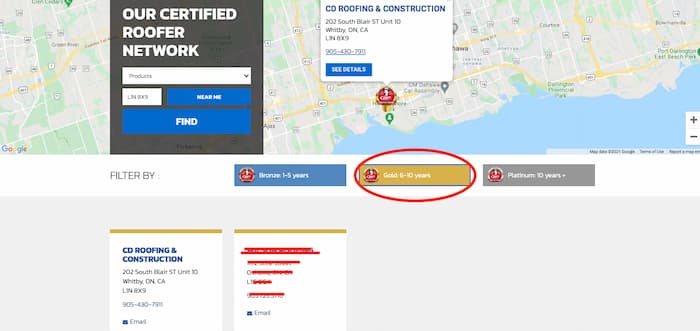 If the person who's leaving a horrible review hired a roofer from Kijiji then it probably doesn't matter what shingle they used. There were bound to be quality issues from the get-go.
For example, most manufacturers clearly warn about poor sealing in cold and/or cloudy weather.
"Your shingles contain asphalt sealant that requires direct warm sunlight for several days (Thermal Sealing) to seal properly. If your shingles are installed during a period of cool weather, they may not adequately seal until the season changes or the weather warms, and if your shingles never receive direct sunlight or are not exposed to adequate surface temperatures, they may never achieve Thermal Sealing."

~ Owens Corning standard product warning
Experienced and professional roofers will provide the highest quality installs to maximize the performance and durability of your roof.
Pay attention to the date of the review
If you're researching shingles you're going to see a lot of forums and websites that have accumulated a lot of reviews. It's not an accurate consideration to be taking into account reviews from over 10 years ago considering the incredible gains in shingle technology. A BP shingles review that date pre-2011 is not an accurate reflection of what the company produces today.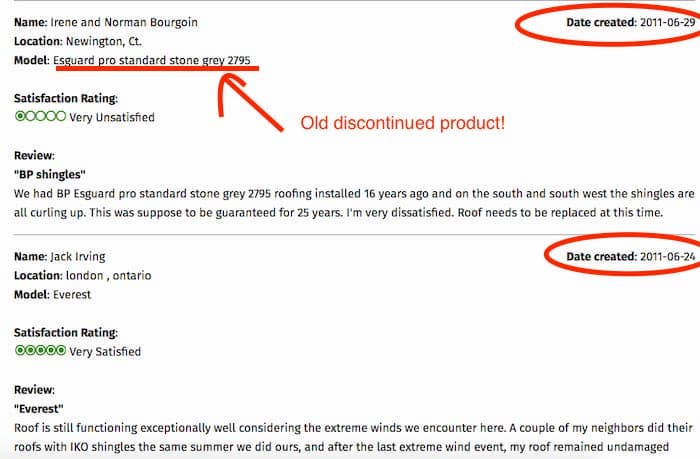 Pre 2011 organic shingles were stirring up a storm of bad BP shingles review. Today BP doesn't carry most of those products so you're reading outdated and inaccurate reviews. Even post-2011, you have to remember that people were still complaining about organic shingles they bought right up until BP discontinued them.
What makes a high quality shingle?
A high-quality shingle is one that is able to perform against the elements, look good throughout its lifespan and fits your budget. If we break it down the main factors that make up a high-quality shingle are:
Cost effective
Aesthetic appearance
Durability
Performance
At C.D. Roofing & Construction Ltd. we will never "sell" you on any particular shingle. We will give you our honest, objective and most professional opinion. If you ask for a quote on Owens Corning products, we're going to give you a quote on Owens Corning's roof. At the end of the day, we want you to be happy and comfortable with your investment.
If you ask what we recommend based on our experience, we lean towards BP shingles for most roofing projects because, during the last 10 years of installing BP products, they have proven reliable and performed well for all of our clients.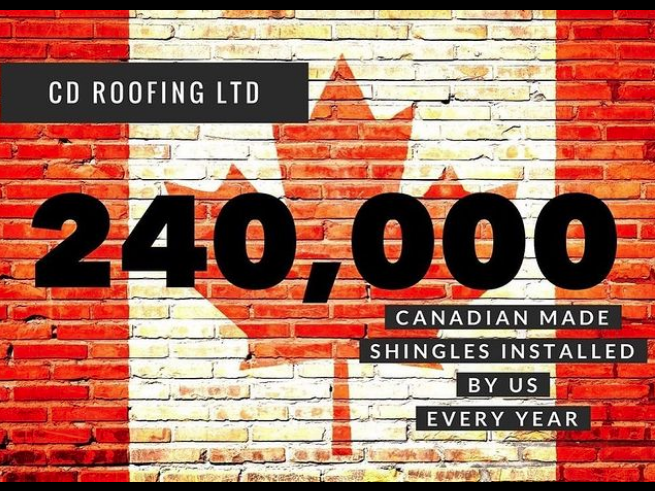 We admit we are slightly biased because we also believe in keeping hard-earned Canadian dollars in Canada. Why send money out of the country when we have a company that does just as good a job in providing a roof over our heads?
For us, every roofing project can present a differnt set of variables based on personal preference, budget and practicality. Regardless of what shingle you go with you can count on us to lead you in the right direction. The most important thing is that we get your roof done right, so you're happy for years to come.