Soffit Repair & Fascia Installation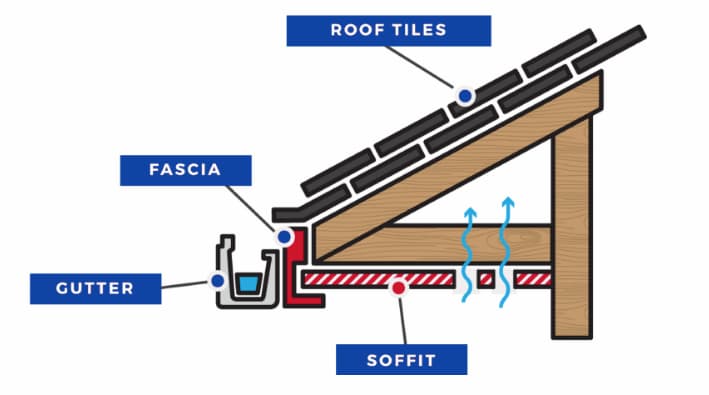 CD Roofing provides soffit repair and fascia installation services to both residential and commercial structures. Although it's not the most common topic of a roofing discussion, it is essential to providing an effective roofing system and does require some aesthetic appeal.
Soffit is the panelling found between the eavestrough and the side of your house. It's located directly under the part of the roof that extends past the side of your house or building. The soffit is crucial to roofing because it provides ventilation. It allows moisture to evaporate and escape as well as welcomes fresh air into your home. It also prevents animals and birds from entering the rafters of your roof.
Aluminum soffit installation
Since 1994, CD Roofing is the preferred roofing contractor to call when you need soffit repair and or installation. Your eavestrough system is more than just individual pieces and constitutes a system for drainage and ventilation. No one knows the inner workings of a soffit, fascia and eavestrough installation system better than us.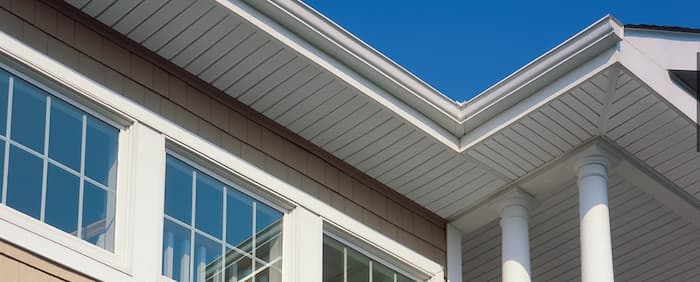 Our services include creating custom-sized aluminum for homes that require multiple sized panels. You choose the colours that best match your taste and we can provide you with the option of a plain or vented soffit. The result is a long-lasting soffit installation that lives through years of summer and winter climates and can deter the most determined animals and birds looking to turn your roof into a nesting paradise.
Trust the best in roofing when you need soffit installation. We guarantee our work and materials and will put it in writing to ensure your peace of mind.
Aluminum soffit repair
Why replace your soffit when you could easily hire a roofing company for soffit repair? We've heard countless stories of customers that only needed a skilled set of hands to repair damaged soffit, and yet the company they hired insisted on soffit replacement.
Let our seasoned professionals give you expert advice on the state of your soffit and eavestrough system. After a full visual inspection, we can identify the main damaged areas to determine whether you home need soffit repair or replacement. Our technician will go over the pros and cons of each decision so you can feel confident in making an informed decision.
We stand by our workmanship to complement our customer service and provide you with a workmanship guarantee and a manufacturer's warranty.
C.D. Roofing is your premier roofing company and as a result, provides unparalleled roofing services when it comes to quality workmanship. For soffit repair and installation give us a call and we can have someone at your home at a time that's convenient for you. Make the best decision for your roof and home with an honest and accurate assessment.