Bowmanville Roofing Company
When you need your roof repaired, replaced or a new installation, C.D. Roofing & Construction Ltd. is one of the best roofing companies Bowmanville has to offer. Our team of seasoned professionals has been roofing Bowmanville homes for over 25 years. Our shingle roof installations are considered at the top of their class.
While we work with all major brands of shingles, we are certified gold installers for BP shingles. Only one other company holds this status in all of Durham Region. Trust experience when you invest in your roof and call the experts.
We offer a wide range of roofing services to ensure that we remain the best choice in roofing companies Bowmanville offers.
Call today for a free no-obligation quote on your roofing project in Bowmanville.
Get your FREE roofing estimate from one of our experts!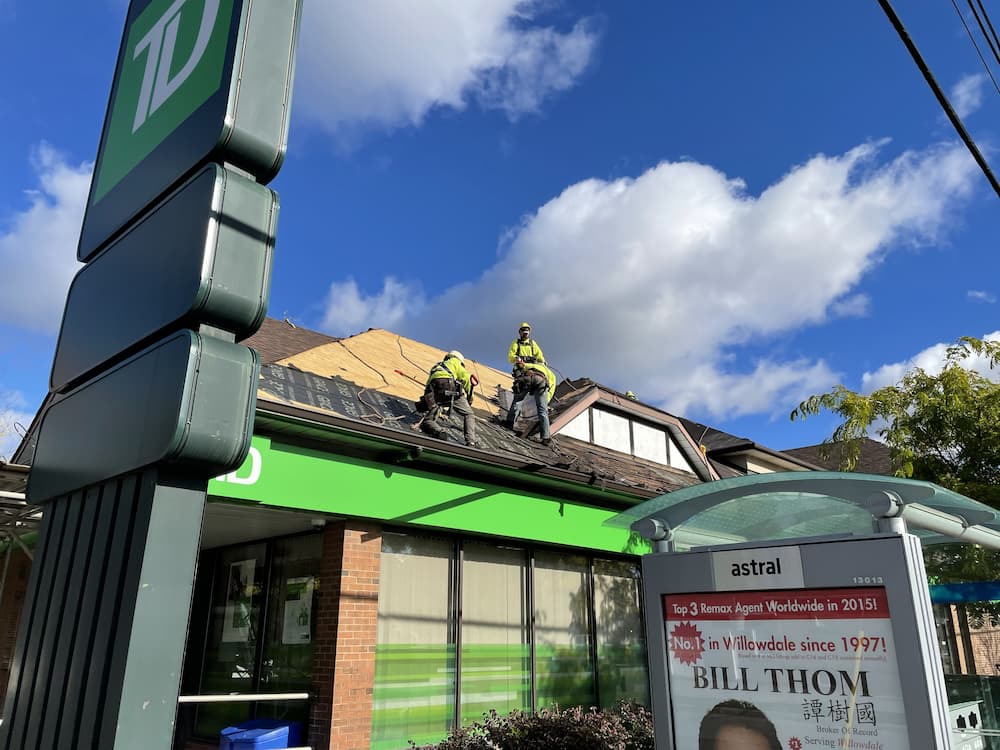 Roofing services we provide
Cedar roofing
Standing seam metal roofing
Eavestrough repair
Eavestrough replacement
Your preferred roofing contractors in Bowmanville
There's a long list of reasons that affect the decision you make when choosing a Bowmanville roofing contractor but none so important as trust. The problem with the industry is that without trust, you risk losing your investment to a less expensive but poorly installed roofing system.
You will never get a better install for the price you pay with CD Roofing.
Trust us to start the project on the scheduled date.
Know that we will finish your project within our original forecasted estimate (assuming the weather doesn't directly interfere)
Count on us to charge what's stated on your estimate.
We GUARANTEE you will be satisfied with your roof.
Not only can you take our word for it but you can read our reviews. We're on the top three on threebestrated.com and we have nothing but stellar reviews from our happy clients. To top it off we have written and documented guarantees to our clients through the following:
10 Year workmanship warranty
All workers are certified in heights training
5 million dollar coverage in liability insurance
FREE, no-obligation estimates
WSIB Clearance & proof of insurance available
We're so confident about what we've done for our clients we'll even provide a list of our most recent roofing Bowmanville projects. There's nothing better than word-of-mouth referrals. This has been the biggest driving source of our growth since 1994. Call today and we'll set you up to make the more informed decision on your roof repair or new installation.