Eavestrough Installation Services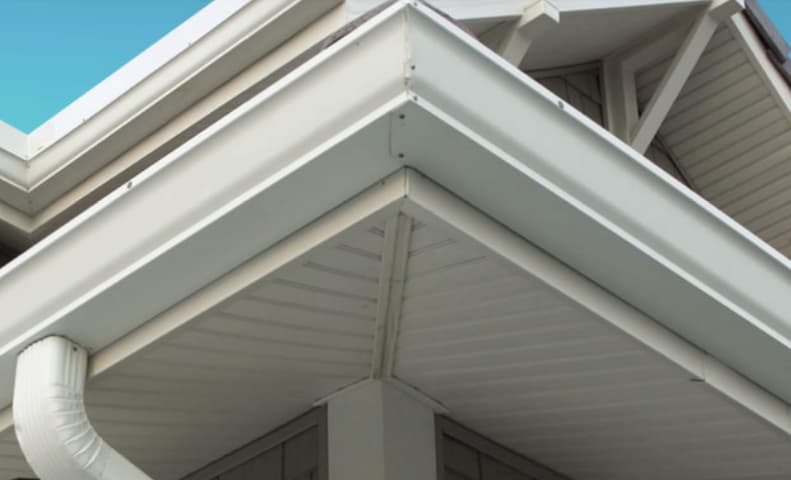 Are you looking at your roof and wondering "Where do I find eavestrough installation near me?" Look no further, you've found one of the best eavestrough companies Durham Region has to offer.
C.D. Roofing has been installing eavestrough soffit and fascia since the '90s and has literally saved homeowners from thousands of dollars in water damage from leaks and water build-up.
Whether it's a new eavestrough installation or an eavestrough repair, we can send an expert out to your home and give you an honest reliable and competitive quote on your project.
We take eavestrough installation seriously
It may not sound like a big deal, but the eavestrough on your rough plays a vital part in your roofing system. The purpose of your eavestrough is to guide and direct water away from your home to prevent water from building up.
If water pools anywhere on your roof or against your home you risk the possibility of developing rotting wood, mould or a leak in the foundation of your home. Most damage is caused by broken, torn, misaligned or improperly installed eavestrough.
How do I know it's time for a new eavestrough?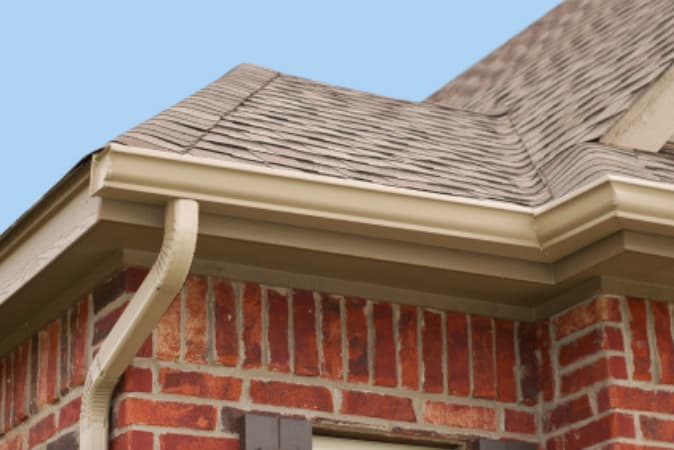 It's important to be aware of the signs that your eavestrough is in need of replacement. Here are a few symptoms that you should consider serious enough to give us a call:
Signs of water pooling in the eavestrough
Rust near the edges
Water that flows back into your gutters in a storm
Cracks
The paint is peeling off
Separated seams
Dry rot
Leaks in your basement
Get expert advice on eavestrough repair
You don't want to cheap out when you're dealing with your roofing system. The eavestrough is not the only thing that's important for keeping your roof leak and mould-free. You're going to want to check whether your roof needs soffit and fascia repair and proper ventilation of your roof.
It's better to get a new eavestrough that works than suffer the effects of an eavestrough that doesn't do the job properly. The cost of damages from an ineffective eavestrough far outweighs the maintenance and investment in a new one.