Durham Region Roofing Services
At C.D. Roofing & Construction Ltd. we offer premium-roofing services at an affordable price. Our roofing company has more than 25 years of experience in the industry. We're reviewed as one of the best Durham Region roofing companies in the business.
Whether it's a roof repair or eavestrough replacement, we've got you covered. As your preferred roofing contractor, you have the option of choosing from a wide selection of specialty services.
We offer all of the following Durham region roofing services:
Get your FREE roofing estimate from one of our experts!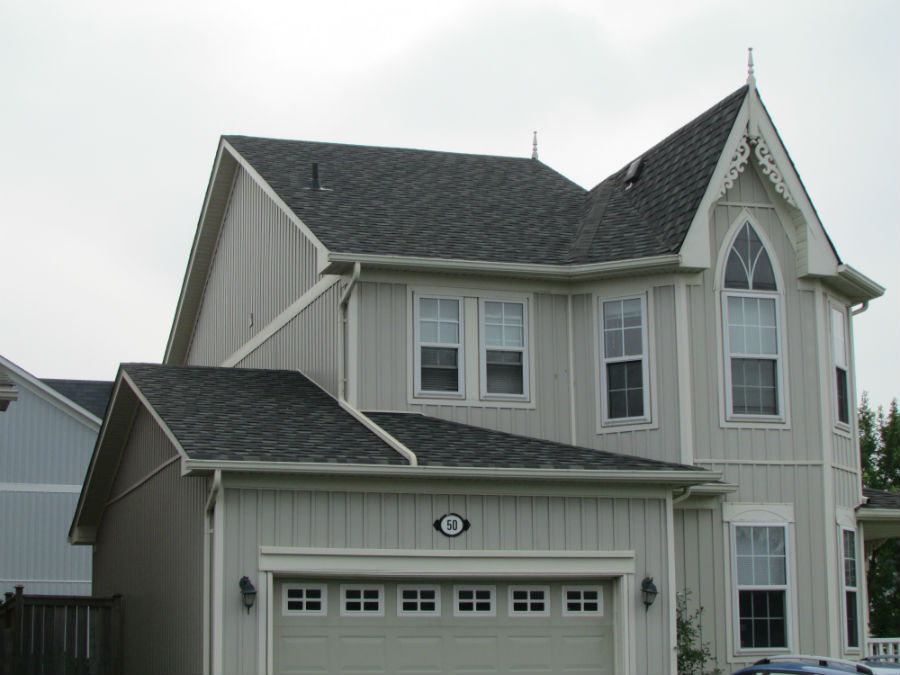 Shingle roofing in Durham Region
Asphalt shingles account for the most common types of roofs in Southern Ontario. For that reason, our company focuses on providing the highest quality of Durham region roofing services. C.D. Roofing & Construction Ltd. has been named one of the top roofing companies in Durham. There are few companies that compare to the calibre of work we provide. When it comes to speed, workmanship and customer service we have the competition beat in every category.
Scroll through the slider below to see the most common types of shingles used.






Owens Corning 3-tab slider
CertainTeed architectural shingles slider
GAF Designer Architectual shingle slider
wood shake roof repair slider
Wood shingle roof repair slider
standing seam metal roofing slider
Flat roof repair & replacement
Flat roofing in Durham region is not just for commercial buildings, apartments and condominiums. There are increasingly more homeowners opting for this style of roofing. Want to find the best flat roofing companies in the Durham region?

We have reviews, testimonials and an extensive portfolio to back up our work. Our estimators can quickly assess the best options for completing your project. Learn more about flat roof repair or schedule your in-person assessment by completing the form below.
Eavestrough, fascia, soffit repair & installation
Your roofing system is far more than just shingles and nails and requires an effective method for drainage and ventilation. Do you need an eavestrough replacement or are you installing a roof on a newly built home? We guarantee you the longest lifespan with the least maintenance issues from our eavestrough installation services. All of our eavestrough services include the fascia and soffit inspection to ensure your home has the proper ventilation.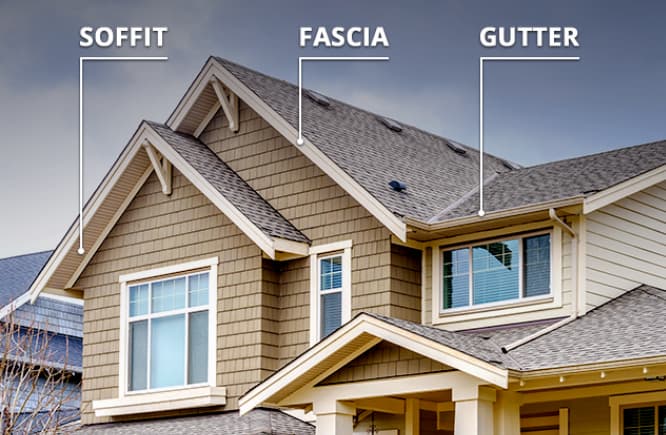 Do you need soffit and fascia repair?
Check for rotting wood or a leak
Does the fascia appear to be in dire need of a paint job?
Do certain areas appear to be discoloured?
Do you have a small animal or rodent infestation?
If any of these conditions exist, you may need soffit repair and fascia installation.
Siding installation & repair
In most cases, the siding on your home can increase its value. Repairing or installing siding improves the quality of insulation in your home. Additionally, it provides protection from Durham Ontario's climate. It can be difficult choosing between siding installers in your area. Rest assured we provide you with the best service at the best price. CD Roofing is the number one roofing company in Durham for a reason. Check our reviews and testimonials our clients have given us.
We offer a wide selection of siding materials. Choose from aluminum, vinyl, horizontal, vertical, designer vinyl, board and batten. Do you a custom request? We'll help you get exactly what you have in mind. Contact us to schedule an estimate or find more about siding installation options for your home.
Skylight installation
Our team is skylight certified and a gold standard installer. You're in good hands for all of your skylight installation needs. We've worked with many residential and commercial clients to provide the best daylighting options. You can choose from a standard set of options or customize your skylight as you see fit. For more information schedule a call from one of our gold standard installers.
Emergency roofing services in Durham Region
Life can bring about some crazy and unexpected events. Trust one of the best roofing companies in Durham region Ontario to find a fast solution in an emergency. 25 years of experience in the industry has presented us with a variety of different emergency situations. In any case, whether you've experienced a common, unfortunate circumstance or a bizarre and extremely unlikely event, we can help.
Roofs leak, trees fall, windows break, and storms can do damage to your home that requires immediate solutions. If you require a fast fix, we've got you covered. Give us a call to get someone out to you ASAP. At the very least we can provide you with a temporary fix in an emergency situation.