How To Choose A Good Roofing Contractor In Ajax
Ajax is known as a cozy bedroom community that's home to at least 130,000 people who all rely on a roof for protection from the outside elements. It's not just the winters in Ajax that can be rough-the summer can bring some brutal heat as well! Your roof is one of the most important aspects of protection in terms of waterproofing and insulating your home. If roof replacement is looming in the near future, take the time to learn how to choose a good roofing contractor in Ajax.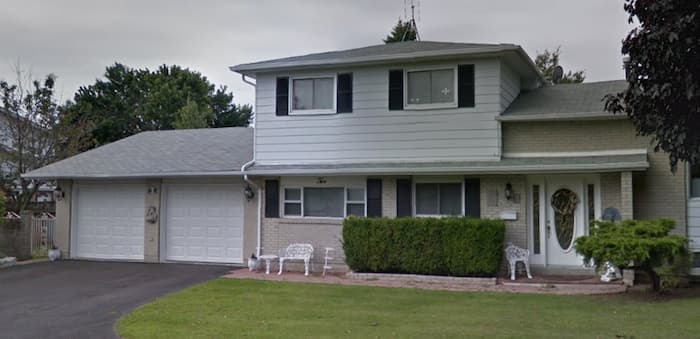 Replacing a roof in Ajax is not a small investment and can be considered a big-ticket item. If you choose the wrong Ajax roofing contractor, you could end up losing big. Here are a few tips to help you along the way in finding the best roofing company in Ajax.
Make sure your Ajax roofing contractor is insured
Every roofing contractor in Ajax should have worker's compensation as well as general liability insurance. If any roofers injure themselves while on the job, workers' compensation provides coverage for lost wages and injuries.
General liability insurance is to cover any damages done by the roofing company should they damage the home while on the job. You never know what could go wrong and it's important that the roofing contractors can repair any property damage-no matter what the cost. At C.D. Roofing we are insured for up to 5 million in damages, so you can rest assured your home is safe with us on the job!
Ask for WSIB clearance
To confirm your contractor is insured you can ask for the WSIB clearance as proof of insurance. This is a unique number that shows that a business is completely up to date on its insurance payments.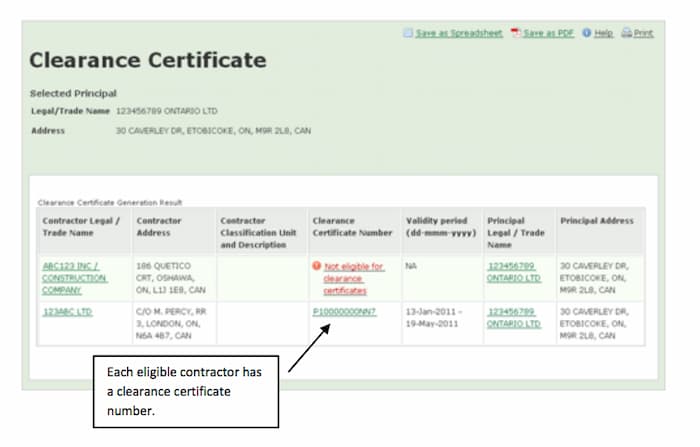 Ask about certifications
The Ontario government doesn't licence roofers however it's still possible to qualify an accomplished roofing contractor in Ajax. Many suppliers for various roofing products have systems in place for approving companies as certified installers. This can give you the confidence in knowing that your company is already competent regarding a specific type of installation.
There is only one company in Whitby and two Durham Region Roofing companies that hold the BP gold-certified installer certification. Guess which roofing company is closer to Ajax? Yep. That's us.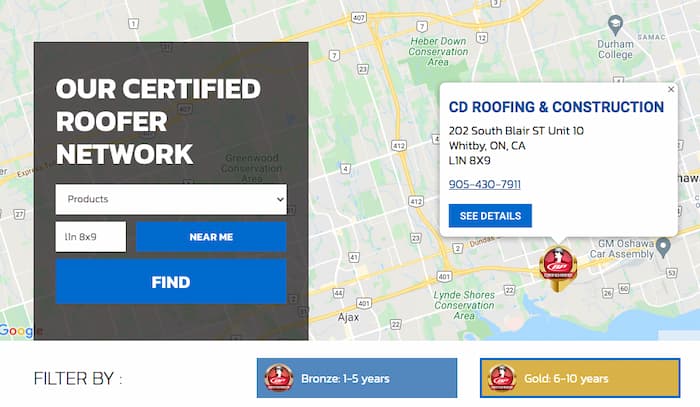 Establish the credibility of your roofing company
It should go without saying that if a contractor doesn't have a website, tax ID, legitimate business address, and phone number, you need to keep looking. and you want to find a company that's been around for a while and established itself as a legitimate business.
Just because you see a roofer on the job at your neighbour's house doesn't automatically qualify them as a competent installer. They may be in the process of ruining your neighbour's life with the worst install Ajax has ever seen! Do your due diligence and make sure your prospective roofing provider has established the basic essentials of a professional and legitimate business.
Ask for references
Experience pays off double and triple time in this profession and it's important to know how to choose a good roofing contractor who's completed thousands of successful installations. If your contractor is truly worth their salt, they should be able to provide you with a list of references. It's not uncommon to ask for a list of 10 homes where they believe the owners will give them a good review.

Make sure you take the time to look up a few of their previous clients and ask about their experience. Nothing rings truer than hearing it straight from the horse's mouth. Take the time to visit these customers and see what the roofing contractors' work looks like first-hand.
Increase your roofing IQ
Get to know the basics of roofing by educating yourself on the work that's being done. It's extremely relevant to know whether you require minor repair caused by high winds or structural damage caused by a leak and a growing mould problem. Understanding the scope of work that is to be performed can help you understand the expected duration and progress of the job itself.
Don't prioritize price over quality
The most important aspect of roof replacement in Ajax is that you get a quality job done right the first time. There are many "cheap" companies out there that will quote you way below the market price but you'll end up paying more in maintenance, repair, and an early roof replacement.
A new roof isn't a cheap thing to come by. Your roof is only as good as the material you're using and the roofers who are installing it. Invest in a quality roof and give your home the protection it deserves.
Read our honest and forthright BP shingles review next!