Durham's Best ROI Renovations
Deciding to undergo a renovation is an important decision that impacts your finances and property's value. If you're listing your Durham home for sale or maybe want to enjoy a few simple upgrades, it helps to know which home improvement projects will provide the biggest return on investment (ROI) because not all are worth the effort. So what are the best ROI renovations you can do in the Durham Region?
Let's look at the top promising project ideas that will likely give your home value a bump.
Top Renovations for ROI to Homes in the Durham Region
The ROI is typically given as a percentage based on the amount of money invested versus the recouped value. It depends on several factors, but the most important ones are:
Location
Real estate market
Timing, and
Project type.
In most cases, the ROI is less than 100%, but you can expect 70% on average for most projects ( like shingle roofing). However, you do not necessarily need to choose the highest ROI renovations only, but you should at least keep values in mind when deciding which projects to take on.
Shopping around for good deals, finding quality materials, and avoiding expensive finishes are excellent ways to stretch your budget further. Let's look at some of the projects with a great ROI in Durham.
1. Refinish floors
Hardwood floors are a classic look, and many buyers appreciate them – especially for older homes. They are among the best flooring options because they are durable and it is hard to deny the beauty they can bring to a home.
Their durability means one thing to investors; they won't have to worry about spending money replacing them anytime soon. They are also easy to maintain and greatly increase home value. Plus, many homebuyers have come to expect hardwood floors as opposed to carpet or tile.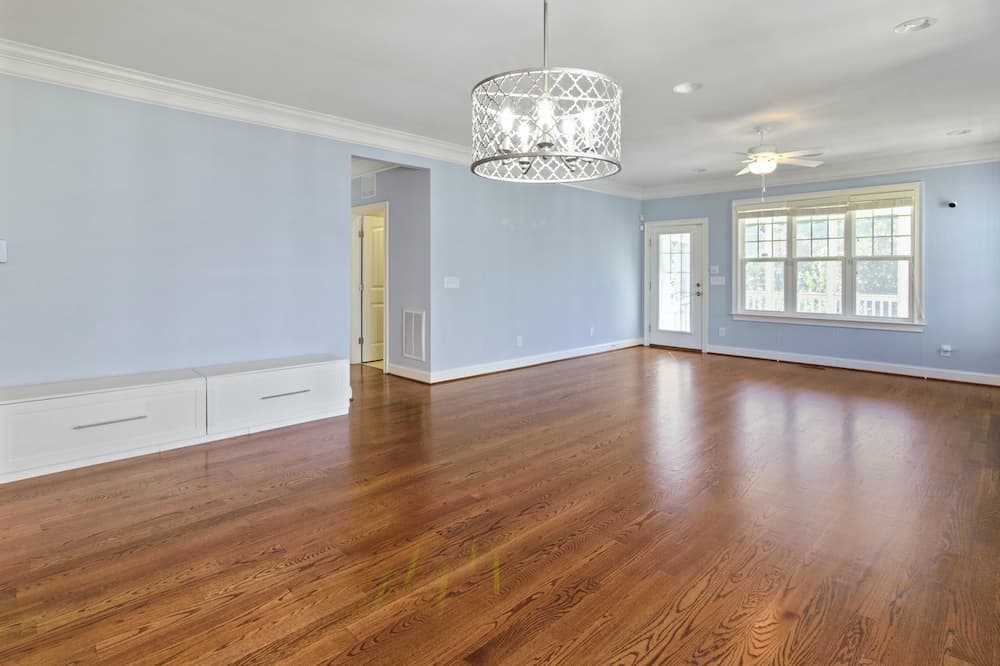 Replacing old worn-out surfaces and materials and modernizing the space are the primary reasons for investing in hardwood floors. Nearly a quarter of consumers report better functionality and livability with a newly refinished floor. Refinishing costs range between $3.5-6 per square foot, which most homeowners can easily do without digging too deep into their pockets.
Refinishing existing flooring is much cheaper than replacing it and can still create a big impact. The Remodeling Impact Report by the National Association of Realtors (NAR) 2022 Edition reported that you can expect an ROI of 80% to over 118% on refinished hardwood floors, ranking it as one of the most profitable home improvement projects.
2. Minor kitchen upgrade
The kitchen is considered one of the most commonly upgraded areas in any home, as well as an important room to a potential buyer. Experts advise that you don't necessarily have to go all out and completely gut the kitchen to achieve a favorable ROI. Why? Because minor kitchen upgrades can still make a substantial impact. Remember, it's all about making strategic choices that offer the most value for your investment.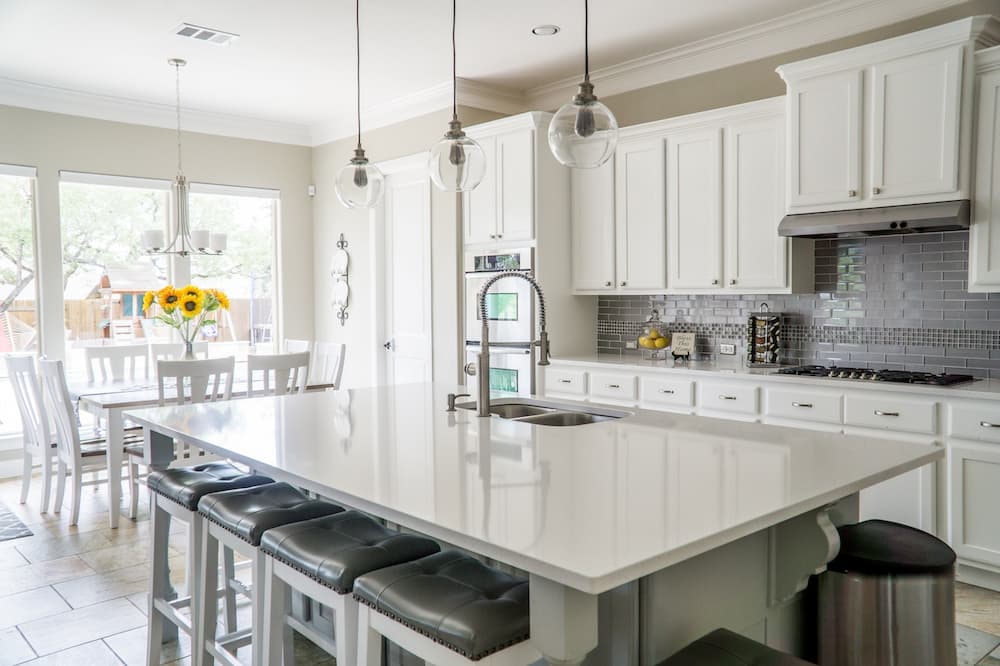 Focusing on key areas can yield impressive results. A minor upgrade may include simple changes like replacing cabinet hardware or repainting cabinets to slightly bigger projects like refinishing countertops and adding a backsplash. A fresh coat of paint, new lighting, and a shiny new sink and faucet will complete the look and could give you a remarkable ROI of 82% on average.
3. Upgrade home exterior
As we tell our sellers, people buy with their eyes and newly upgraded exteriors will absolutely grab buyers' attention. A major factor in setting the right stage is curb appeal, which most people typically judge first when looking at a house. Exteriors that are well-maintained and inviting will entice potential buyers to take a closer look. Plus, you'll also enjoy your backyard oasis while living there.
Before listing, and especially before you take photos:
Paint the exterior, including the door
Clean up any debris or foliage
Re-stain or paint the deck.
Install landscape lighting in key areas of your yard, such as walkways and entrances.
Trim overgrown shrubs, cut back trees, and add colorful flowers.
Replace outdated vinyl siding with wood or fiber-cement siding.
The exterior should never be overlooked when making home improvements. These projects can all be done for a relatively low cost and should result in an average ROI of 92%. Many people underestimate the effects that a well-maintained facade can have, so they fail to capitalize on the potential returns. Remember that a well-kept exterior will add both aesthetic value and monetary value to your home. It's all about making the right investments that'll pay off in the end. Taking the time to focus on key areas can yield impressive results.
4. Entry door replacement
Upgrading your entry door is another great way to add value to your home and potentially increase the sale price. Entry doors make an important first impression and one that most buyers remember for a long time. A high-end door with attractive hardware and secure locks will not only look great but can also increase the energy efficiency of your home.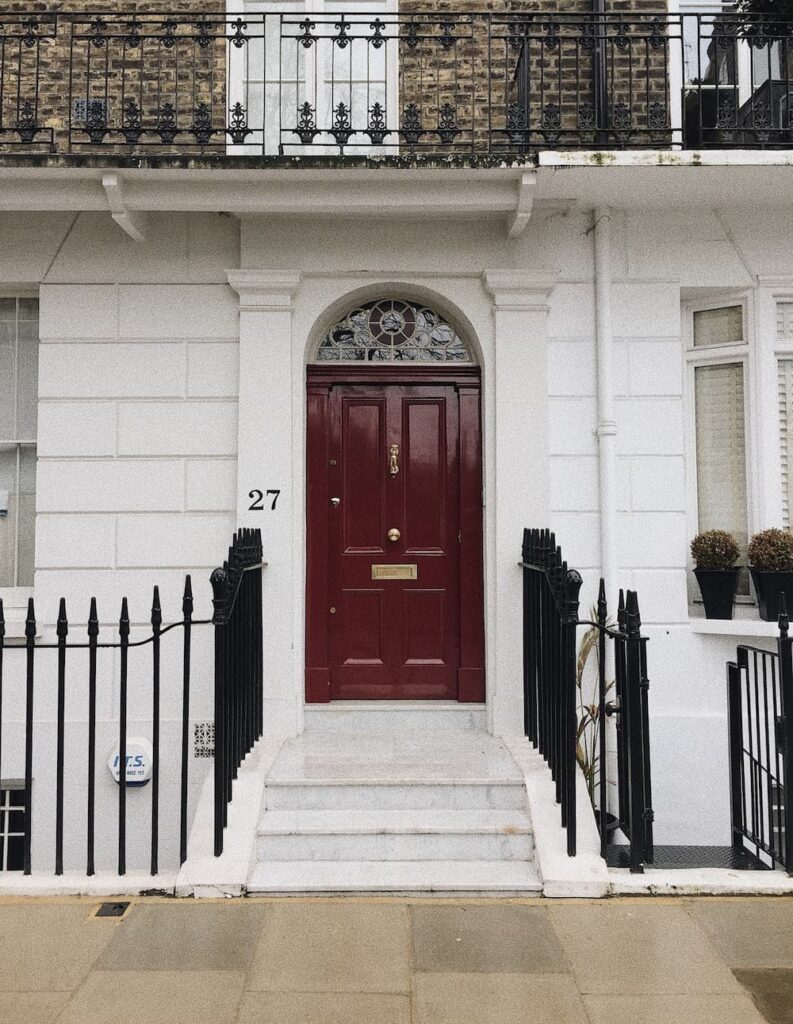 You can replace your current door with a steel or wood option. Both options offer excellent security and aesthetics, the difference being that steel is more expensive and durable but requires less maintenance. Wood options are energy efficient, so you can save money on your electric bills too! The cost of an entry door replacement is typically around $2,550 on average and has the potential to net nearly $1,730 in added value – which is quite attractive for potential buyers.
5. Roofing replacement
Old, outdated, or damaged roofing can be a huge turnoff for many prospective buyers. Although it requires a large investment, it becomes a priority, especially if your roof is in poor condition. Besides, who wants to live in a home with a leaky roof or deal with a roof that may need repairs or replacement shortly after moving in? If your roof is leaking, everything beneath is at risk.
Asphalt shingles are the most common roofing material. They offer high performance for a lower cost option but may not last as long as other materials.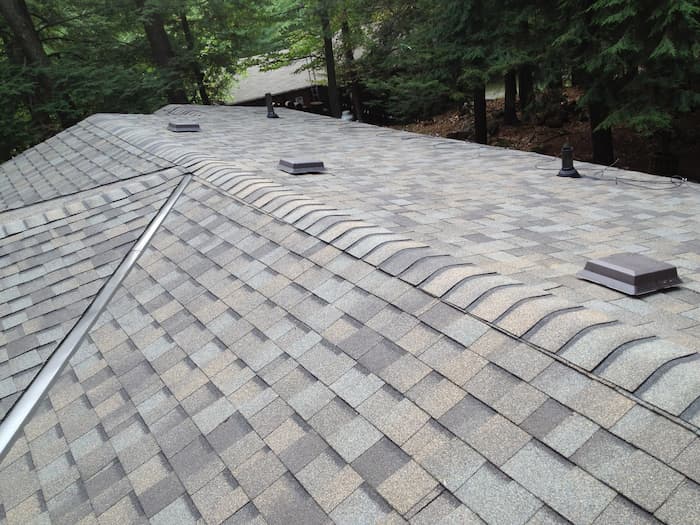 Metal roofing is a popular choice and can provide the same look as asphalt shingles but boasts superior durability, energy efficiency, longevity, and other benefits.
In Durham, you may recoup close to 84% of the cost because the region's home prices are higher than the national median.
6. Minor bathroom remodel
If you are planning to spend over $100k on a major renovation, I have some good news. You can invest just over $10,000 on the basics and see a return of up to 75% in value. One option that can give your bathroom a much-needed facelift is a minor remodel. A minor bathroom makeover can also include the following:
Replacing the vanity, faucet, and toilets
Updating fixtures
Cosmetic upgrades such as applying a fresh coat of paint, refacing cabinets
Installing new tile
Upgrading lighting
Refinishing existing surfaces
Installing a new mirror
Adding a pedestal sink for a vintage look.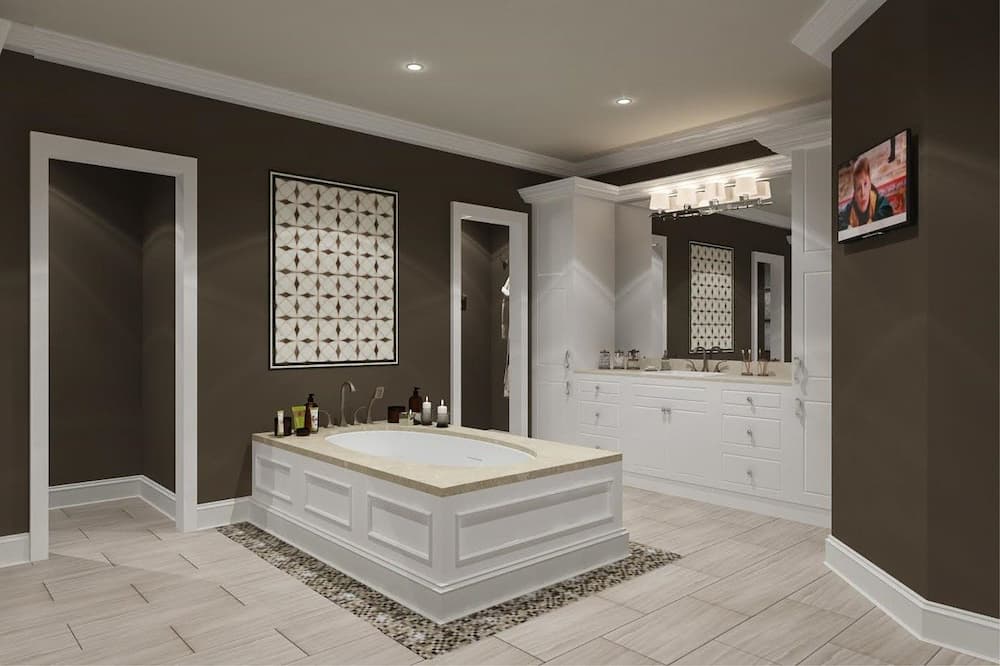 To decide if a minor bathroom remodel is right for you, consider the condition of your current fixtures and determine what you want to change. If your fixtures are outdated or in poor condition, this may be an ideal way to spruce up your space and add value at the same time.
Furthermore, a minor update can easily be done within a few days' worth of work on weekends so you can enjoy the refreshed space quickly. The other option is to call in a professional who can do a bathroom remodel in Durham quickly and affordably.
7. Energy-efficient upgrades
Your home's HVAC systems are crucial to the comfort of your home. Upgrading to energy-efficient systems can save you money on heating and cooling bills, which means that you may even recoup your initial investment.
Plus, new HVAC systems come with a warranty to protect you from any unexpected mechanical breakdowns, so the savings can be double-fold. Buyers love energy-efficient homes, so these upgrades can help you stand out in a competitive market.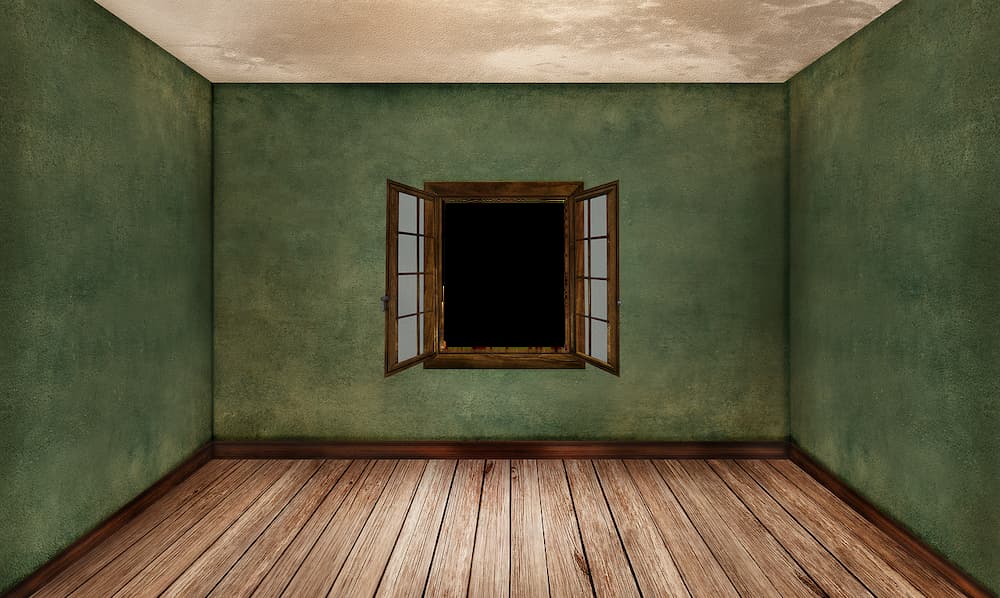 You may also consider upgrading other appliances and features of your home, such as:
Replacing single-pane windows with new energy-efficient models
Adding insulation to your attic or basement
Installing a programmable thermostat
Upgrading to Energy Star-certified appliances
Entry doors that have the highest level of insulation
LED light bulbs, which last longer and use less energy
These small additions can help you reduce the costs of energy use in your home and make it more appealing to potential buyers. Plus, these updates are relatively inexpensive and easy to install.
Final thoughts
No matter what the motivation for your home improvement project may be, you'll want to know that your money and effort will be well-spent. It is always to your advantage to do research or consult an experienced realtor to help you decide the best ROI renovations worth your time and money and are popular with buyers in your area.
We would love to help you explore the possibilities if you are considering a roof replacement. Here at CD Roofing & Construction Ltd., we specialize in all aspects of roofing and can provide you with the expertise and materials to ensure your new roof will last for years. There is no greater feeling than feeling proud of the work you put into your home, knowing it will bring value to your life and potential buyers.