Roofing Job Careers in Ontario: The Ultimate Guide
Are you considering a career in roofing in Ontario, Canada? Are you curious about roofing jobs, the duties and what qualifications are required? If so, your roofing job search is over!
Starting a roofing career is an excellent choice. The demand for roofers is continually growing, so there are always roofing work and job opportunities available. Although it doesn't sound appealing initially, it's a highly sought-after profession that guarantees prospects. Roofing will remain in demand and provide ample openings for those seeking employment.
In this ultimate guide, we'll provide you with a detailed overview of the roofing job in Ontario. We'll outline the type of work involved, the qualifications needed, and the potential salary. Read on to learn everything there is to know about roofing and decide if it's the right job for you!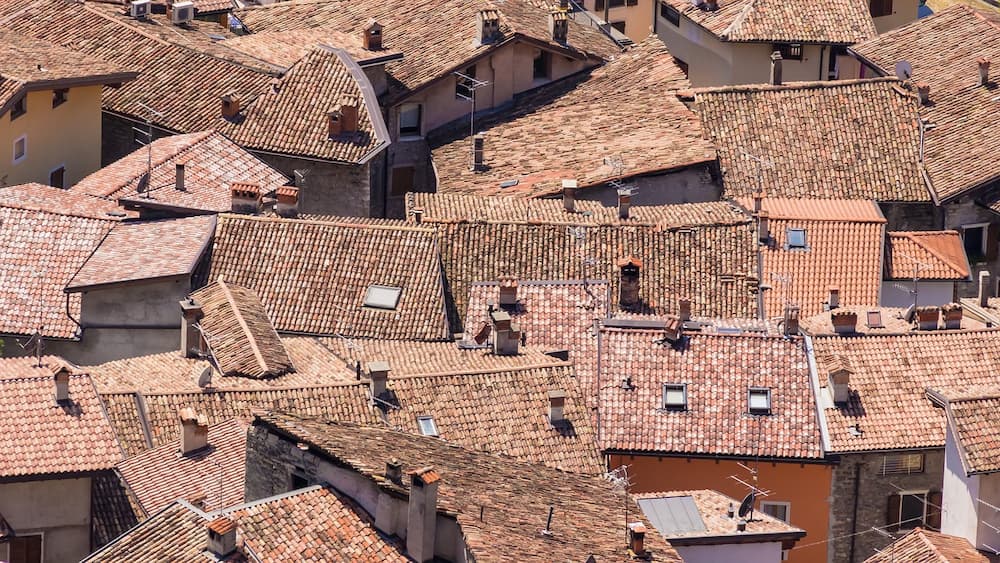 A Background Summary of the Roofing Industry
The roofing industry is a growing business that is always in demand. Roofing is essential to building construction and maintenance, making it a recession-proof industry.
One notable aspect of the roofing industry is that it is seasonal work. (done during the warmer months, from late spring to early fall). This means that companies are usually busiest during these months and may have less work during the colder months. Winter months involve less physical labour (emergency repairs or snow removal from rooftops) and more administrative tasks, such as invoicing, taking stock of materials, etc.
The ever-expanding construction industry, combined with the need for regular maintenance and repairs on existing buildings, creates a substantial demand for roofers. As such, there are always opportunities for skilled and experienced roofers. Roofing companies may also offer apprenticeships or training programs to help new workers gain the necessary skills and experience.
In addition to being in high demand, the roofing industry is also a recession-proof business. Even during economic downturns, buildings and roofs still need maintenance and repairs, providing job security for roofers. Overall, this industry offers a stable and growing career path for those interested in this field.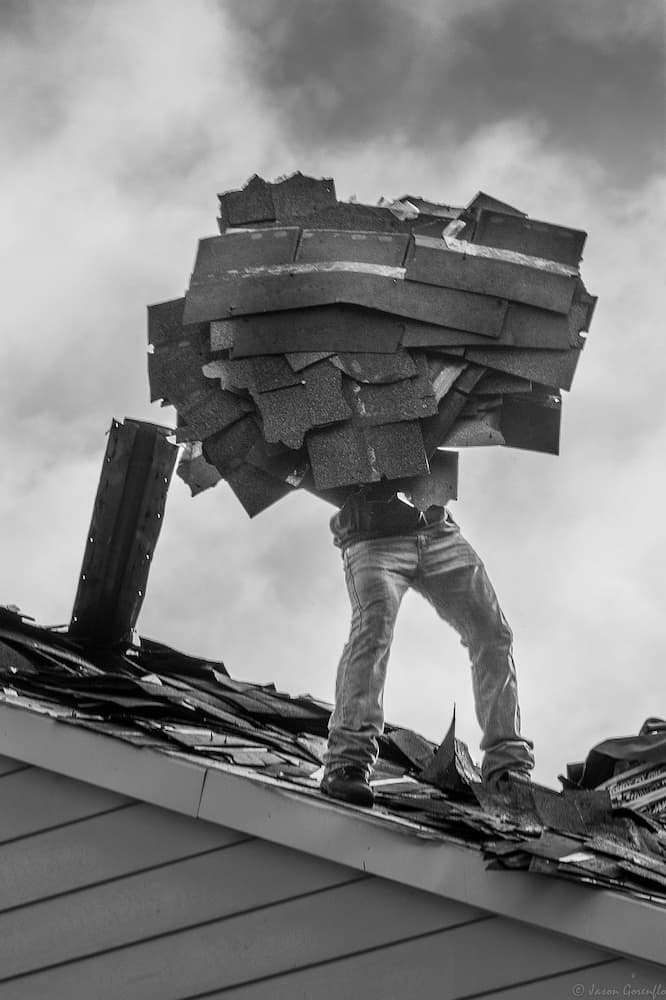 A Roofers Job Description
Roofing is a physically demanding job that involves working outdoors and at heights. The job typically involves lifting heavy materials, such as roofing shingles or rolls of roofing material, and carrying them up ladders or onto rooftops. You also use hand and power tools to remove and install roofing materials, which requires manual dexterity and hand-eye coordination.
For a detailed breakdown of the roofer job description go to our:
Career Page for roofer job opportunities
In addition to the physical demands of the job, you must also be comfortable working outdoors in various weather conditions. This means working in extreme heat or cold, as well as in rain or snow. The critical part is you must be able to work at heights, which can be challenging for some people.
Safety is a top priority in the roofing industry, and you must follow strict safety procedures to prevent accidents and injuries. This includes wearing appropriate safety gear, such as hard hats, safety glasses, and harnesses when working at heights. Roofers must also be aware of their surroundings and the potential hazards on the job site.
As a roofer, you'll be responsible for installing and maintaining various rooftop structures. This includes anything from flat roofs to more complex architectures, such as curved and sloped roofs. Roofers are also involved in more intricate construction projects, such as installing skylights, solar panels, and vents.
Your duties may include the following:
Measuring and cutting materials for installation
Installing roofing materials, such as tiles, shingles, and metal panels
Inspecting roofs for signs of wear and tear
Repairing and maintaining existing roofs (fixing leaks, patching up cracks, etc.)
Assisting other workers with more demanding tasks, such as installing complex rooftop structures
Providing estimates for customers on the cost of their roofing projects
Complying with safety regulations and industry standards
Cleaning the roof and guttering system
Installing gutters, flashings, and other accessories
Applying protective coatings to roofs and sealants
Replacing broken tiles or shingles as needed
Using safety equipment and taking protective measures to prevent falls
Adhering to local building codes and regulations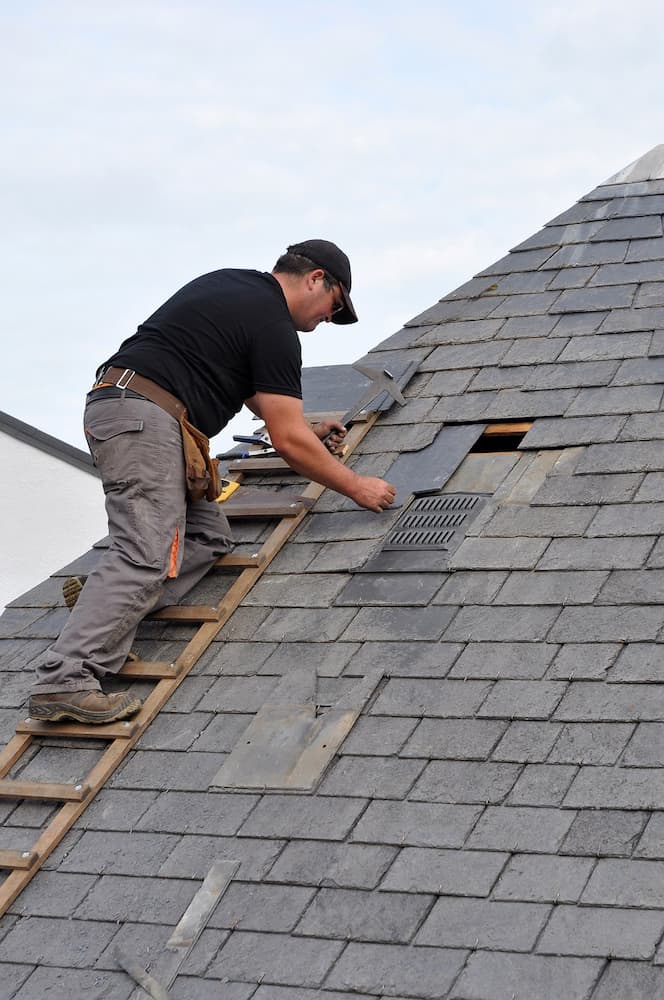 Qualifications & Training Required in Ontario
Since April 1, 2017, Consumer Protection Ontario requires that all roofing contractors must have a working at heights training card. This proves they've been trained to work safely at heights, as well as understand and follow the relevant safety regulations.
You may want to consider taking some courses in construction or roofing-related topics, as you'll need a good understanding of the industry and safety regulations to be successful. The best way to become a roofer is to get an apprenticeship, which involves in-school training and on-the-job experience.
PLEASE NOTE The ONLY requirement to begin work as a roofer in Ontario is your Working At Heights Certification. The rest is up to the roofing company (experience, formal training, etc).
In-School Training:
Learn about the components of a roof, such as shingles, vents, and flashing
Gain knowledge of basic carpentry and construction skills
Understand various roofing systems, such as flat and low-slope roofs
Develop an understanding of local building codes and regulations
Learn how to use different tools and equipment safely
Executing precise calculations and architectural drawings
Gain insight into the use of safety equipment and supplies
Understand the different types of roofing materials and how to properly care for them
Learn how to install various types of insulation and ventilation systems
Develop knowledge of various safety procedures and regulations
Learn how to read and interpret blueprints
Understand basic business principles and customer service skills
On-the-Job Training:
Through an apprenticeship, you'll get hands-on experience and direct supervision from a qualified roofer or trainer. It involves the practical application of skills and techniques learned in the classroom.
As you progress through the relevant training standards, your instructor will evaluate and sign off on each section to prove that you have achieved all of the necessary skills to become a competent employee in the trade. Upon successful completion of these objectives, you can officially consider yourself an industry professional.
Working as an apprentice also provides the opportunity to gain valuable experience in the field, working with supervisors and more experienced roofers. This on-the-job learning environment is where you will become most familiar with the trade, learning various roofing techniques and proper safety procedures.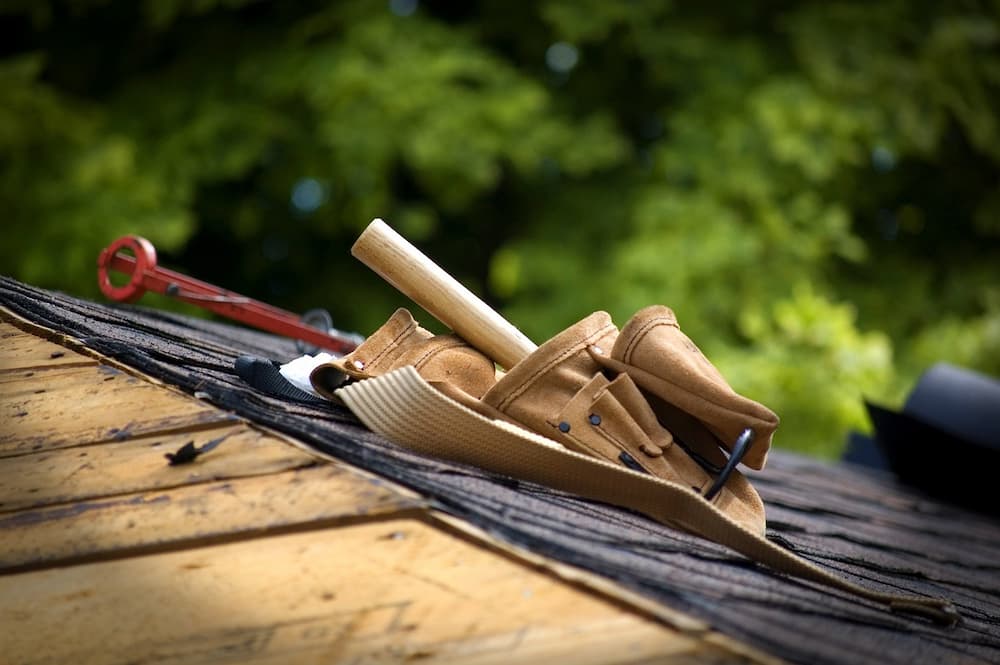 How To Find Roofing Jobs from Roofing Companies Hiring
Roofers can find a variety of jobs from the large number of roofing companies hiring. You can look for job postings on online job boards, in newspapers and magazines, or through recruiting agencies. It is important to have a strong resume that highlights your qualifications for the job.
Networking with industry professionals is a great way to get your foot in the door. Connecting with other roofers and building strong relationships with them can go a long way. Don't be afraid to seek out advice from those in the industry and look for ways to gain more experience and knowledge.
Roofers can also look for job postings in their local area as well as online. Many employers will list job openings on their websites, so keep an eye out for opportunities near you. It is also a good idea to create a profile in the online job market, which will put your credentials in front of potential employers.
Things to Know About Roofing Careers
Before considering roofing as a career, there are certain things that you should know to make sure that you make the right decision. We want you to be successful and advance in your career.
1. You can't be afraid of heights:
A roofing career is not for those who are afraid of heights. As a roofer, you will be working at elevated levels and need to be comfortable with being on ladders and scaffolding. To stay safe, you will need proper safety gear and training, including harnesses, helmets, and non-slip shoes. Roofing companies also have strict safety guidelines in place to ensure that all workers are safe while on the job.
If you're considering a roofing career and have a fear of heights, there are ways to overcome this. For example, you can take steps to gradually expose yourself to heights by starting with smaller tasks and working your way up. You can also practice relaxation techniques, such as deep breathing, to help calm your nerves while working at heights.
2. Research helps:
Researching the roofing industry provides valuable insights into the business aspect of the job. The most common roofing materials include:
asphalt shingles
metal roofing
flat roofing materials
tile roofing
wood shingles
slate
composite shingles, among others
When you understand the properties and characteristics of different materials, you can select the appropriate materials for a job and work with them effectively. Roofers also need to have the necessary tools to perform their job. These can include roof mops, metal roofing accessories, roof fasteners, roof safety tools, shingle removal tools, pitch hoppers, shingle nail installers, magnetic sweepers, Shing-Go shovels, roofing hatchets, roofing knives and blades, shingle cutters, roof brackets, ladder hooks, and safety equipment.
3. Be aware of the safety protocols:
Safety is crucial in the roofing industry due to the physical demands of the job, which include working at heights and using heavy tools and materials. As a result, being aware of safety protocols, guidelines, and procedures is essential for anyone considering a career in roofing. This includes adhering to safety guidelines, taking necessary precautions, and staying up-to-date with safety training and certifications. Possible dangers can include:
Falls from heights
Electrocution
Burns from hot tar or roofing materials
Cuts and punctures from sharp tools and materials
Eye injuries from debris or tools
Heat exhaustion and heat stroke
Respiratory issues from breathing in dust and debris
Musculoskeletal injuries from heavy lifting and repetitive motions.
4. Roofers are hard workers:
Roofers are some of the hardest-working people in the construction industry. The physical demands of their job require lifting heavy materials, climbing ladders, and working on rooftops in all kinds of weather conditions. They often have to work long hours outdoors, sometimes in extreme temperatures, and they must be able to handle heights without fear. They also need a good understanding of building codes and safety regulations. The work requires strength, stamina, and agility, as well as an eye for detail and an ability to problem-solve quickly.
5. Willingness to work hard and ask for help:
To succeed in a roofing career, one must possess a strong work ethic and a willingness to work hard in challenging conditions. Roofers have always been recognized as a group of workers who are extremely dedicated to their trade and often go beyond what is asked of them. While it's important to take pride in your work and push yourself, it's also crucial to recognize when you need assistance from other professionals. Seeking guidance and support when needed can prevent costly mistakes and ensure that the job is completed safely and efficiently.
6. You have to be in decent shape
Roofing requires manual labour, such as carrying heavy materials, squatting and kneeling for long periods, and maintaining balance on steep surfaces. You must be able to climb ladders and access hard-to-reach areas. If you're not already physically active outside of work, it may take some time to get used to the demands of this career. But with adequate training and dedication, you can build up your physical fitness and become a skilled roofer.
FAQs
What skills does a roofer need?
A roofer needs physical strength, dexterity, balance, and hand-eye coordination, as well as the ability to follow safety guidelines and work in a team.
What's the average salary for a roofer?
Roofers can expect to earn an annual salary that ranges from $30,000 to $60,000, depending on their level of experience, location, and the type of roofing work they do. You can make bonuses and receive a higher salary as an estimator, a foreman or other management and sales-oriented roles.
What type of jobs will I be able to get with this career?
With a career in roofing, you can expect to find entry-level jobs with local construction companies, and as you gain experience and further your education, advancement opportunities become possible. Depending on your skill set and interests, you may also be able to specialize in areas such as repair, installation, or sales.
Do I need to have a college or university degree?
For most beginner jobs in this field, you don't need any formal education requirements. However, completing an apprenticeship program or vocational training in roofing can be beneficial and may lead to better job opportunities and higher pay.