Eavestrough Oshawa: Repairs & Installations
When it comes to eavestrough repair or installation, you want the best eavestrough Oshawa has to offer. C.D. Roofing & Construction has been providing premier Oshawa roofing services for more than 25 years. When you want the job done right the first time, call us and we'll send a team of experienced professionals to put your mind at ease.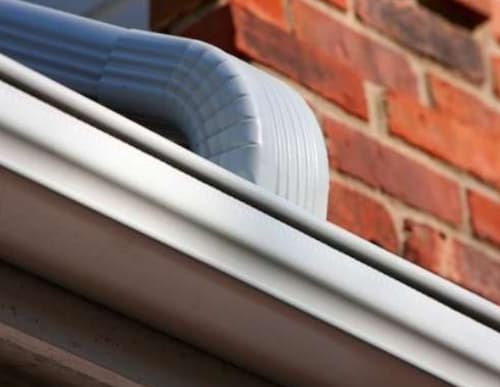 There's no problem we can't handle. Call us to fix any of the following warning signs that your Oshawa eavestrough needs repair:
Leaking eavestrough
Clogged downspout
Cracks in the gutters or downspout
Separated seams
Peeling paint
Dry rot
Basement leaks
Fix cracked eavestroughs before they become a major problem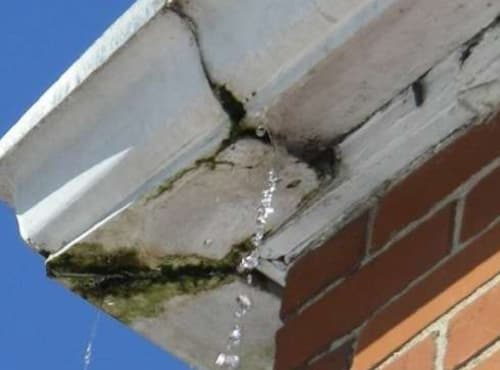 An isolated incident of a crack in your eavestrough may not be a major concern if you catch it early on. If left unattended, your eavestrough will leak and could become clogged with debris. While a cracked eavestrough is an easy fix, the chain reaction of events can be much more complicated and costly.
Clogged gutters and downspouts need regular maintenance
The simplest solutions are the easiest way to avoid any major problems with your drainage system. It's common for the people living in Durham Region to experience excessive leaves on their yards and homes in the fall season.
A clogged Oshawa eavestrough isn't the end of the world when it only takes a quick eavestrough cleaning to solve the issue. If you have a lot of trees in your area, you may want to consider a gutter guard to protect your drainage system from the constant clutter of leaves and debris.
Separated Seams are signs for replacement
This could indicate the need for a new eavestrough since most new installation is now seamless. If there's a visible separation in your drainage system, call us for a quick assessment and honest estimate to make sure it never happens again.
Signs of dry rot and/or fungus
This can be a fairly big problem if water has infiltrated the wood around your eavestrough system. You need a professional out to your home as soon as possible to prevent the situation from getting worse.
Structural damage is a big risk and could become quite costly. It's best to nip this issue in the bud as soon as you spot signs of dry rot.
Peeling paint means trouble
If you can see paint peeling it means that there's excessive moisture at work. It's important to check the nearest gutters whenever you spot peeling paint on your house or even worse, on your eavestrough.
The likely culprit is a leak somewhere in your drainage system. Let us help you fix the source of the problem before things escalate.
Leaks in your basement could mean drainage issues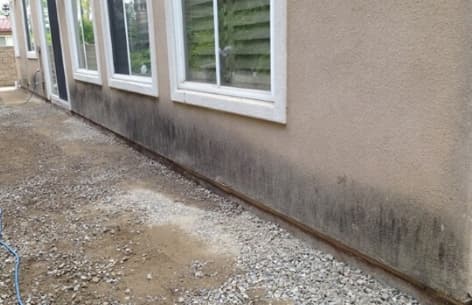 Believe it or not, your drainage system is a major suspect when you find leaks in your basement. If a piece of your eavestrough breaks or leaks water can end up pooling close to your foundation.
The pooling water will eventually find its way into your basement when there's nowhere else for it to go, causing structural damage and more costly repairs.
Never worry about your eavestrough again
Simple maintenance is all it takes to avoid any extra costs associated with your drainage system. Whether you need a repair, replacement or new installation we can get your eavestrough system functioning beautifully.
Once you're under our wing, we'll make sure you get a periodic maintenance call to remind you about your eavestrough and that it may need some attention. Make your roofing troubles go away and get our team of professionals on the job. Put your Oshawa eavestrough in good hands and get a free estimate today.